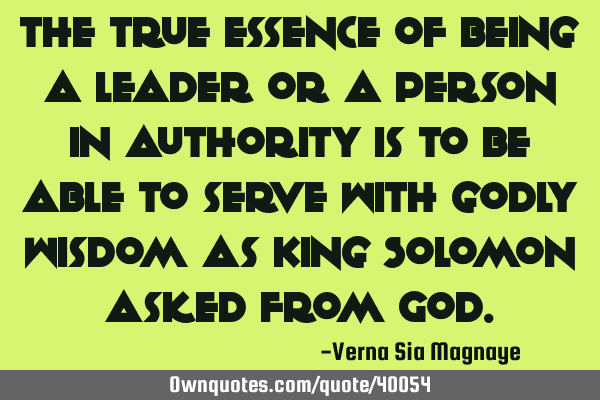 The true essence of being a leader or a person in authority is to be able to serve with godly wisdom as King Solomon asked from God. -Verna Sia Magnaye
Published On: June 16th 2014, Monday @ 7:18:59 PM
Total Number of Views: 140
Categories: Education
More Quotes Like this
True strength is not physical, but it is being able to walk through any difficulties in your life..
Life
God
Being
Walk
Able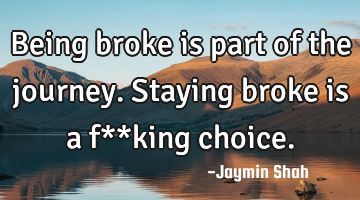 Being broke is part of the journey. Staying broke is a f**king..
Business Change Confidence Failure Inspirational
Being
Choice
Journey
It is easier to be a great leader than to dream of being ruled by a great..
Funny Hope Leadership Opportunity Politics
Being
Dream
Leader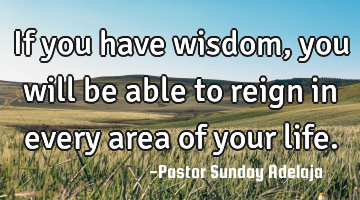 If you have wisdom, you will be able to reign in every area of your..
God Inspirational Religion Wisdom
Life
Wisdom
Able
The same energy that fuels enthusiasm fuels bitterness. But there is no comparison for the..
Inspirational Life Philosophy Truth
Being
Able
Energy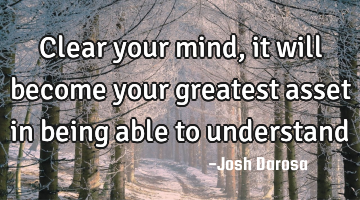 Clear your mind, it will become your greatest asset in being able to..
Life Patience Peace Success Wisdom
Being
Mind
Understand
Able
Knowledge gives scope i. e. , 'What one can do' and Wisdom gives one right direction i. e. , 'What..
Knowledge
Wisdom