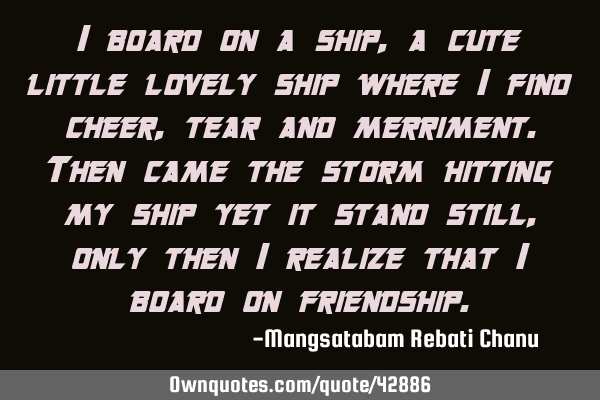 I board on a ship,a cute little lovely ship where i find cheer, tear and merriment.Then came the storm hitting my ship yet it stand still,only then i realize that i board on friendship. -mangsatabam rebati chanu
Published On: August 03rd 2014, Sunday @ 8:18:57 AM
Total Number of Views: 206
Categories: Friendship
More Quotes Like this
If you can eventually find a way to Love your greatest enemy, even if you haven't forgiven them yet,..
Life Love Peace Philosophy Wisdom
Love
Way
Find
Enemy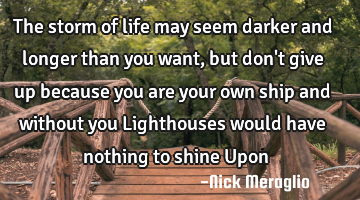 The storm of life may seem darker and longer than you want, but don't give up because you are your..
Confidence Desire Dreams Hope Inspirational
Life
Want
Give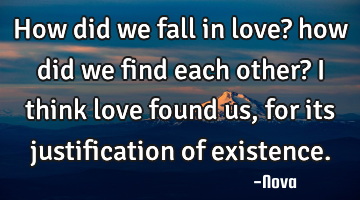 How did we fall in love? how did we find each other? I think love found us, for its justification..
Love
Think
Find
Existence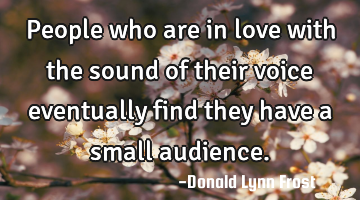 People who are in love with the sound of their voice eventually find they have a small..
Funny Inspirational Short Witty
Love
People
Find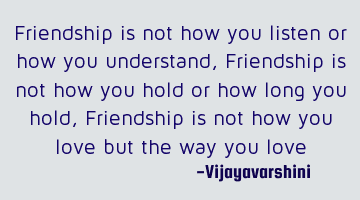 Friendship is not how you listen or how you understand, Friendship is not how you hold or how long..
Love
Way
Understand
Hold
Friendship
Sometimes we have to lose ourselves and find ourselves again to appreciate our own value. It is..
Love
Find
Self
That fish do great in water does not make the sea a paradise for birds; you have got to find where..
Find