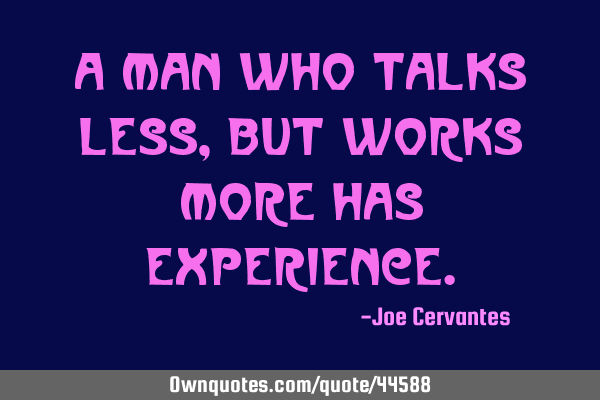 A man who talks less, but works more has experience. -Joe Cervantes
Published On: August 27th 2014, Wednesday @ 6:02:52 AM
Total Number of Views: 132
Categories: Success
More Quotes Like this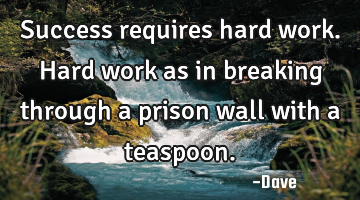 Success requires hard work. Hard work as in breaking through a prison wall with a..
Business Desire Dreams Education Short
Success
Work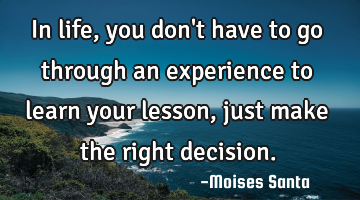 In life, you don't have to go through an experience to learn your lesson, just make the right..
Life
Learn
Experience
Good decisions come from experience, and experience comes from bad..
Courage Dreams Faith Life Short
Bad
Experience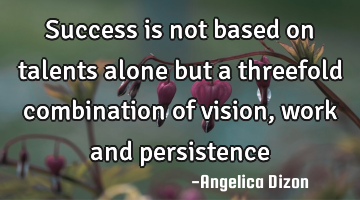 Success is not based on talents alone but a threefold combination of vision, work and..
Change Desire Dreams Faith Goal
Success
Work
Alone
You cannot be an excellent individual if you work..
Work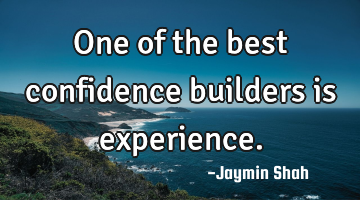 One of the best confidence builders is..
Business Confidence Failure Inspirational Success
Experience
There is no shortcut for hard work that leads to effectiveness. You must stay disciplined because..
Business Inspirational Leadership Optimism Success
Work
Stay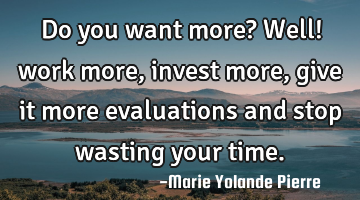 Do you want more? Well! work more, invest more, give it more evaluations and stop wasting your..
Relationship Short Success Time Work
Time
Want
Give
Work
Stop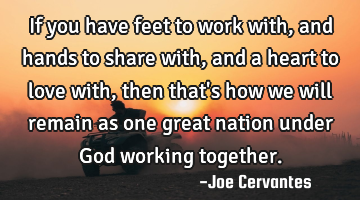 If you have feet to work with, and hands to share with, and a heart to love with, then that's how..
Love
God
Heart
Work
Together