A beautiful soul means so much more than looks... Miranda Zekanovic -Miranda Zekanovic
Published On: October 21st 2014, Tuesday @ 1:33:55 PM
Total Number of Views: 104
Categories: Beauty Heart Inspirational Romantic
More Quotes Like this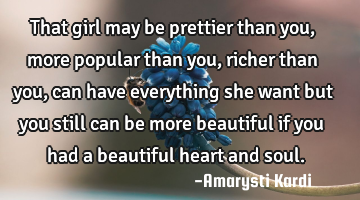 That girl may be prettier than you, more popular than you, richer than you, can have everything she..
Heart
Want
Beautiful
Soul
True beauty is found within the heart and is not with looks. The heart is what makes someone..
Heart
Beautiful
Beauty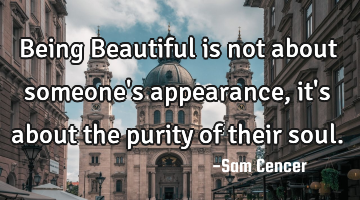 Being Beautiful is not about someone's appearance, it's about the purity of their..
Being
Beautiful
Soul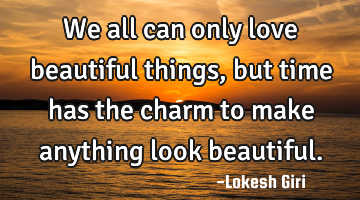 We all can only love beautiful things, but time has the charm to make anything look..
Love
Time
Look
Beautiful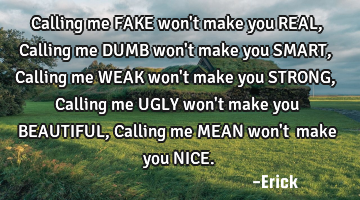 Calling me FAKE won't make you REAL, Calling me DUMB won't make you SMART, Calling me WEAK won't..
Beautiful
Strong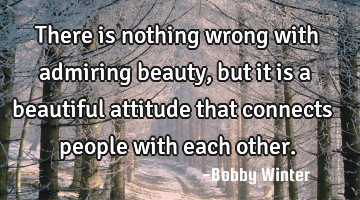 There is nothing wrong with admiring beauty, but it is a beautiful attitude that connects people..
Friendship Optimism Relationship Romantic
People
Beautiful
Wrong
Beauty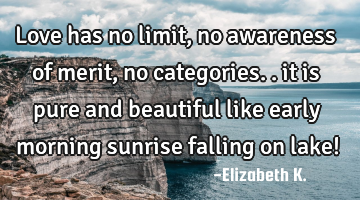 Love has no limit, no awareness of merit, no categories.. it is pure and beautiful like early..
Love
Beautiful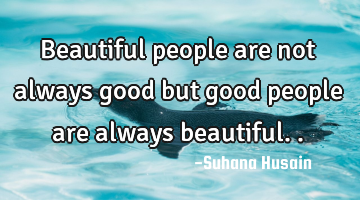 Beautiful people are not always good but good people are always..
People
Beautiful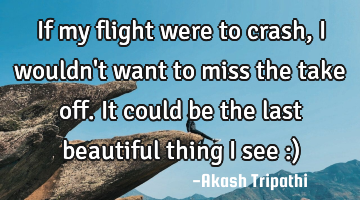 If my flight were to crash, I wouldn't want to miss the take off. It could be the last beautiful..
Want
Beautiful