Two realities make up this world: one of which we understand and live, and one that encompasses the realities of all which exist. No single being sees this reality. It is there, but can never be known. -Jillian Huizenga
Published On: November 03rd 2014, Monday @ 6:10:29 PM
Total Number of Views: 131
Categories: Life Philosophy Truth Wisdom
More Quotes Like this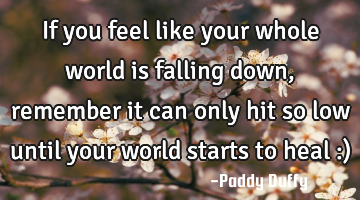 If you feel like your whole world is falling down, remember it can only hit so low until your world..
Change Confidence Truth Wisdom
World
Feel
Remember
Our intention when saying some things is more important than the things being..
Being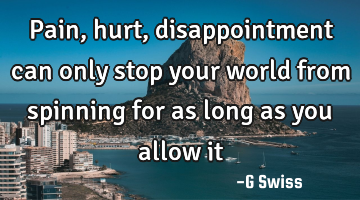 Pain, hurt, disappointment can only stop your world from spinning for as long as you allow..
World
Pain
Stop
Hurt
Divine Goodness Resides in Your Soul, it is the Essence of Your Being, it Saves You from turmoil,..
Life Love Philosophy Truth Wisdom
Being
Soul
Change the world when you are single; because once your are married you can't even change the T. V..
World
Change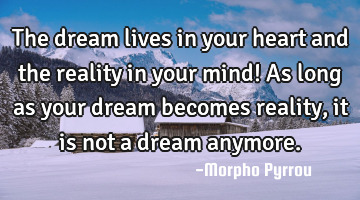 The dream lives in your heart and the reality in your mind! As long as your dream becomes reality,..
Desire Dreams Life Truth Wisdom
Heart
Mind
Dream
Reality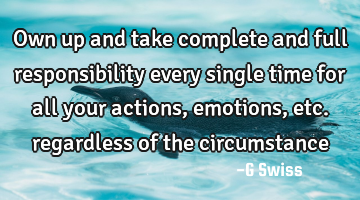 Own up and take complete and full responsibility every single time for all your actions, emotions,..
Courage Failure Forgiveness Life Truth
Time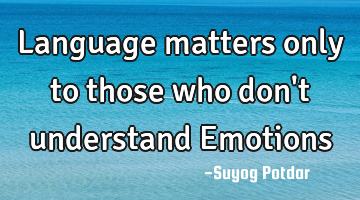 Language matters only to those who don't understand E..
Leadership Philosophy Truth Wisdom Youth
Understand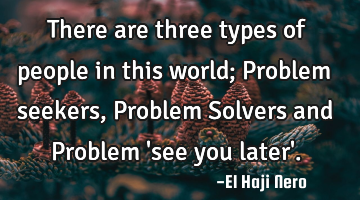 There are three types of people in this world; Problem seekers, Problem Solvers and Problem 'see..
People
World
Problem