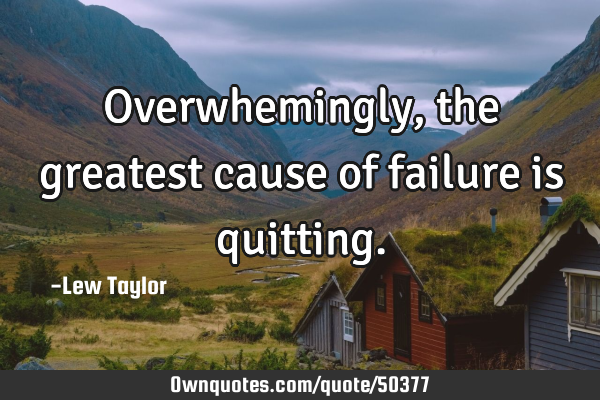 Overwhemingly, the greatest cause of failure is quitting. -Lew Taylor
Published On: November 07th 2014, Friday @ 6:44:42 AM
Total Number of Views: 111
Categories: Confidence Courage Creativity Dreams Faith Failure Goal Leadership Life Opportunity Optimism Patience Relationship Success Truth Wisdom
More Quotes Like this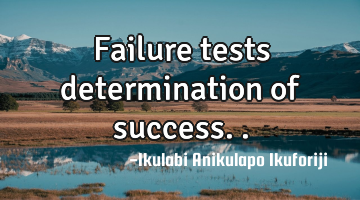 Failure tests determination of..
Creativity Failure Goal Success One liners
Success
Failure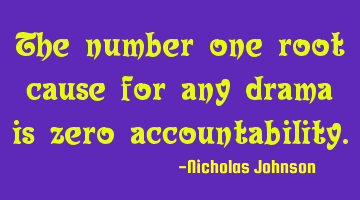 The number one root cause for any drama is zero..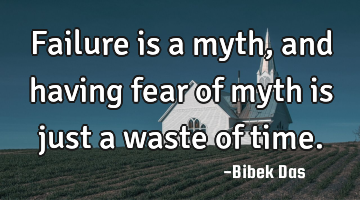 Failure is a myth, and having fear of myth is just a waste of..
Courage Inspirational Life Short Success
Time
Fear
Failure
Never accept failure, it is only..
Failure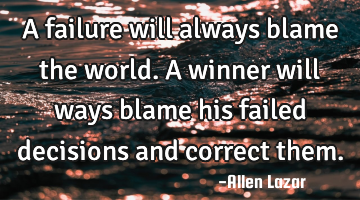 A failure will always blame the world. A winner will ways blame his failed decisions and correct..
World
Failure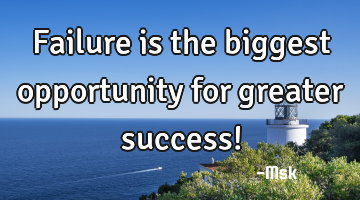 Failure is the biggest opportunity for greater success!..
Failure Inspirational Leadership Short One liners
Success
Failure