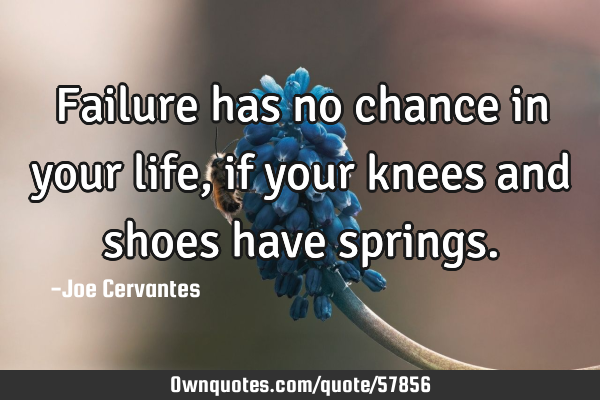 Failure has no chance in your life, if your knees and shoes have springs. -Joe Cervantes
Published On: February 14th 2015, Saturday @ 7:39:30 PM
Total Number of Views: 80
More Quotes Like this
When you think the last leaf from the tree of your life has fallen, plant a new..
Life
Think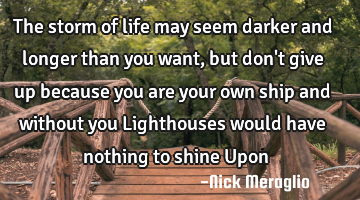 The storm of life may seem darker and longer than you want, but don't give up because you are your..
Confidence Desire Dreams Hope Inspirational
Life
Want
Give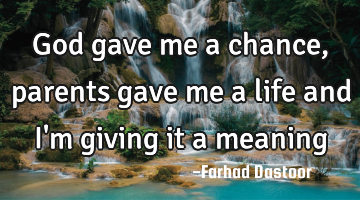 God gave me a chance, parents gave me a life and i'm giving it a..
Creativity God Opportunity Optimism Philosophy
Life
God
Chance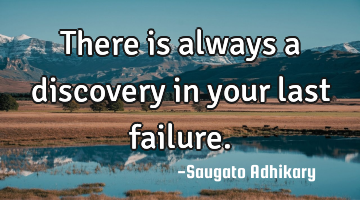 There is always a discovery in your last..
Failure Hope Philosophy Success
Failure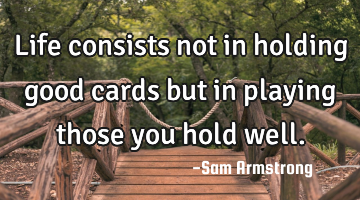 Life consists not in holding good cards but in playing those you hold..
Life
Hold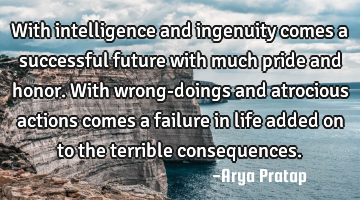 With intelligence and ingenuity comes a successful future with much pride and honor. With wrong-..
Life
Future
Wrong
Failure
Successful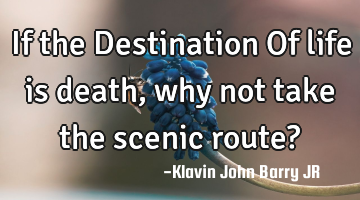 If the Destination Of life is death, why not take the scenic route?..
Life
Death
When life throws you a curve ball you can take a swing and hope for the best, or watch it go by and..
Life
Hope