More Quotes Like this
Challenges do not make us strong or weak; they simply make us discover who we really are; either..
Courage Faith Hope Imagination Life
Strong
When hate fills your mind don't forget you have a..
Hate Heart Imagination Philosophy Short
Heart
Mind
Hate
Forget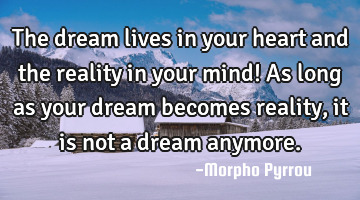 The dream lives in your heart and the reality in your mind! As long as your dream becomes reality,..
Desire Dreams Life Truth Wisdom
Heart
Mind
Dream
Reality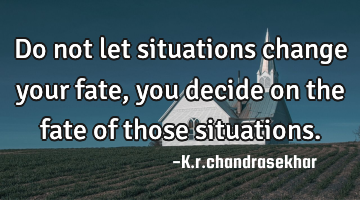 Do not let situations change your fate, you decide on the fate of those..
Change Courage Failure Inspirational Life
Change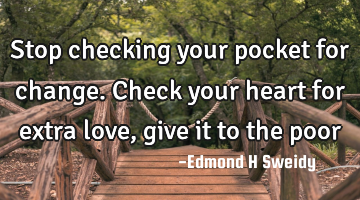 Stop checking your pocket for change. Check your heart for extra love, give it to the..
Love
Heart
Give
Change
Stop
Living is not about seeing, . It's about being. Silence and acceptance can give the answers we..
Failure Hope Inspirational Life Opportunity
Time
Being
Give
Living
Open