Being emotional, is being your own enemy. -Dr Sanjeev Trivedi
Published On: May 24th 2015, Sunday @ 5:57:55 AM
Total Number of Views: 189
Categories: Desire Family Friendship Happiness Loneliness Love Marriage Relationship Romantic
More Quotes Like this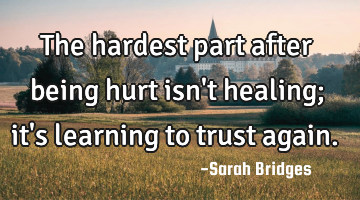 The hardest part after being hurt isn't healing; it's learning to trust..
Change Forgiveness Friendship Heart Hope
Being
Hurt
Trust
Being fearless is not about being stronger than your enemy, it is about accepting that you might..
Being
Die
We humans fear the unknown, therefore the fear of being alone is the fear of..
Freedom Loneliness Relationship Short Witty
Being
Fear
Self
Alone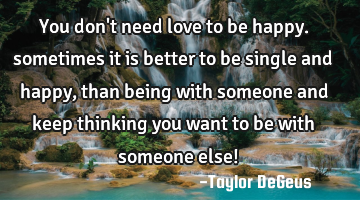 You don't need love to be happy. sometimes it is better to be single and happy, than being with..
Love
Want
Being
Need
Keep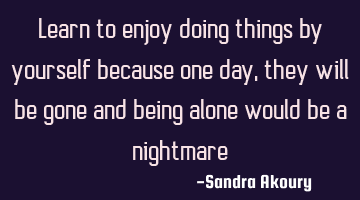 Learn to enjoy doing things by yourself because one day, they will be gone and being alone would be..
Family Friendship Inspirational Life Loneliness
Being
Day
Learn
Alone
Enjoy
The key to being successful in your relationships with women is knowing that they are always right...
Being
Women
Successful
When you fight fire with fire you justify the actions of your..
Inspirational Short One liners
Fight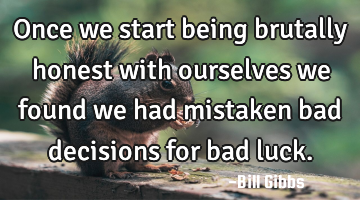 Once we start being brutally honest with ourselves we found we had mistaken bad decisions for bad..
Change Courage Happiness Wisdom
Being
Bad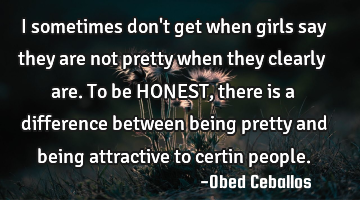 I sometimes don't get when girls say they are not pretty when they clearly are. To be HONEST, there..
People
Being
Difference
Being lonely is like being a ghost, you can hear everyone but no one can hear..
Being