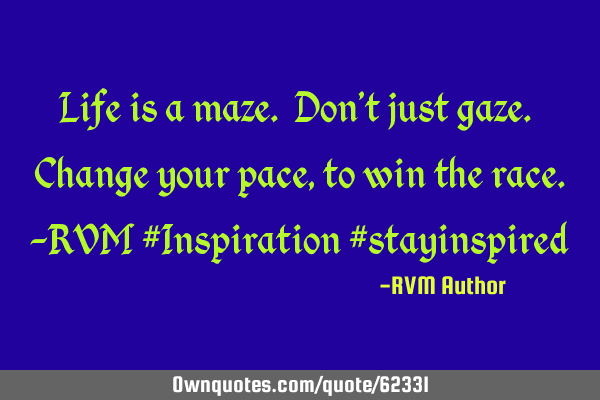 Life is a maze. Don't just gaze. Change your pace, to win the race.-RVM #Inspiration #stayinspired -RVM Author
Published On: June 01st 2015, Monday @ 9:37:08 PM
Total Number of Views: 91
Categories: Inspirational
More Quotes Like this
Life and success is an immortal race, there is no finish..
Goal Inspirational Opportunity Success Wisdom
Life
Success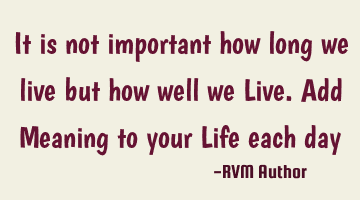 It is not important how long we live but how well we Live. Add Meaning to your Life each..
Life
Day
Change is just the trigger.. our emotions and actions towards it are the only constants in..
Life
Change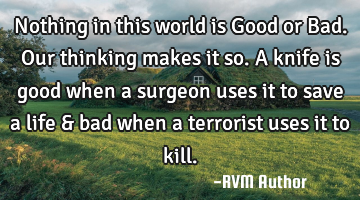 Nothing in this world is Good or Bad. Our thinking makes it so. A knife is good when a surgeon uses..
Life
World
Bad
Thinking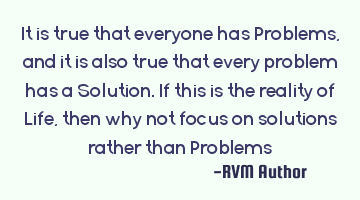 It is true that everyone has Problems, and it is also true that every problem has a Solution. If..
Life
Reality
Problem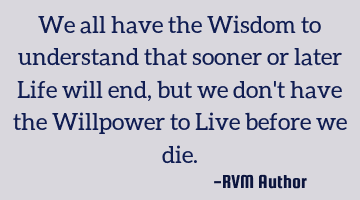 We all have the Wisdom to understand that sooner or later Life will end, but we don't have the W..
Life
Die
Understand
Wisdom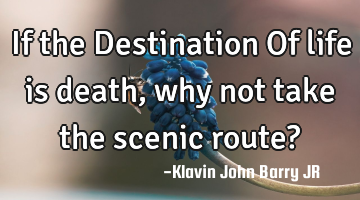 If the Destination Of life is death, why not take the scenic route?..
Life
Death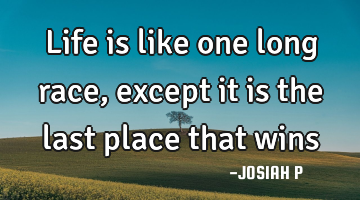 Life is like one long race, except it is the last place that..
Life
Place