Dreams are to b fulfilled and experienced, not shelved in a corner of the heart! -Tarun Eldo Mathew
Published On: August 09th 2015, Sunday @ 12:12:13 AM
Total Number of Views: 97
Categories: Confidence Courage Desire Dreams Hope Inspirational Optimism
More Quotes Like this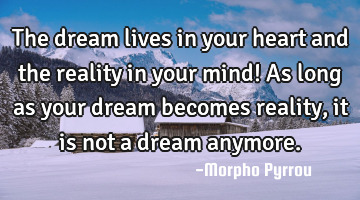 The dream lives in your heart and the reality in your mind! As long as your dream becomes reality,..
Desire Dreams Life Truth Wisdom
Heart
Mind
Dream
Reality
Dream brings about vision and vision acted upon brings about the realization of the..
Desire Dreams Goal Opportunity Optimism
Dream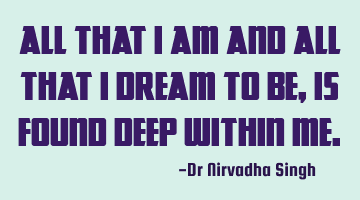 All that I am and all that I dream to be, is found deep within..
Courage Dreams Faith Imagination Inspirational
Dream
Deep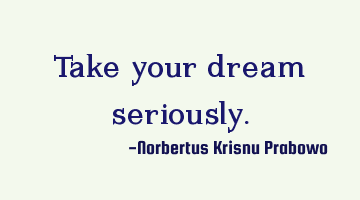 Take your dream..
Confidence Education Goal Inspirational Optimism
Dream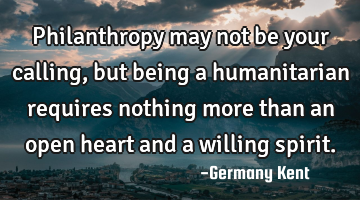 Philanthropy may not be your calling, but being a humanitarian requires nothing more than an open..
Heart
Being
Open
Spirit
Willing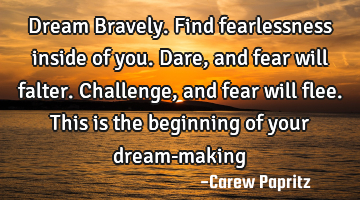 Dream Bravely. Find fearlessness inside of you. Dare, and fear will falter. Challenge, and fear..
Dreams Inspirational Life Optimism Fear
Find
Fear
Dream
Beginning
Challenge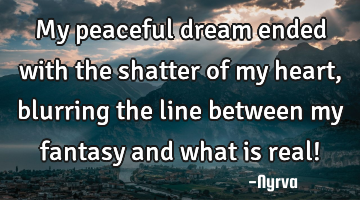 My peaceful dream ended with the shatter of my heart, blurring the line between my fantasy and what..
Heart
Dream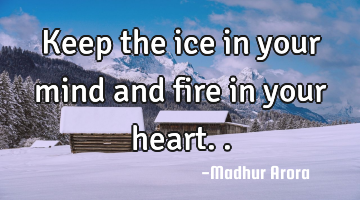 Keep the ice in your mind and fire in your..
Confidence Faith Inspirational Leadership Short
Heart
Mind
Keep
Fire
Good decisions come from experience, and experience comes from bad..
Courage Dreams Faith Life Short
Bad
Experience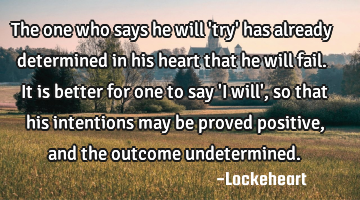 The one who says he will 'try' has already determined in his heart that he will fail. It is better..
Heart
Positive
Fail