"Standing for a cause without personal conviction is nothing more than a meaningless merger of the mouth and mind with no purpose." ~Angela Wakefield -Angela G Wakefield
Published On: October 23rd 2015, Friday @ 9:12:54 AM
Total Number of Views: 141
Categories: Heart Truth Wisdom
More Quotes Like this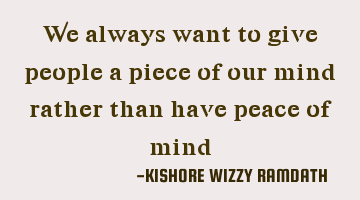 We always want to give people a piece of our mind rather than have peace of..
People
Want
Mind
Peace
Give
Be careful when you put your mouth on people. What they're going through today that you're..
Change Life Philosophy Truth Wisdom
People
Today
Tomorrow
Situation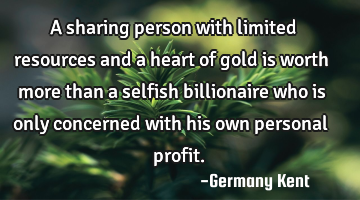 A sharing person with limited resources and a heart of gold is worth more than a selfish..
Leadership Philosophy Success Truth Wisdom
Heart
Worth
Once you become aware, it is impossible to return to an unaware state of..
Inspirational Philosophy Truth Wisdom mind
Mind
Impossible
State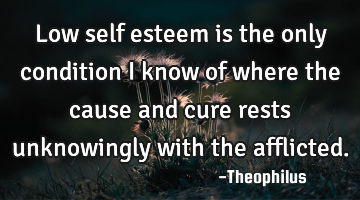 Low self esteem is the only condition I know of where the cause and cure rests unknowingly with the..
Confidence Failure Loneliness Sad Short
Know
Self
Cause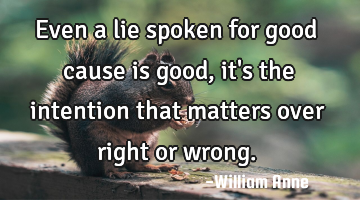 Even a lie spoken for good cause is good, it's the intention that matters over right or..
Wrong
Cause
Lie
Don't change your mind when you intend to say the..
Change Heart Short Truth One liners
Mind
Truth
Change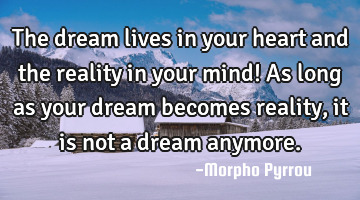 The dream lives in your heart and the reality in your mind! As long as your dream becomes reality,..
Desire Dreams Life Truth Wisdom
Heart
Mind
Dream
Reality