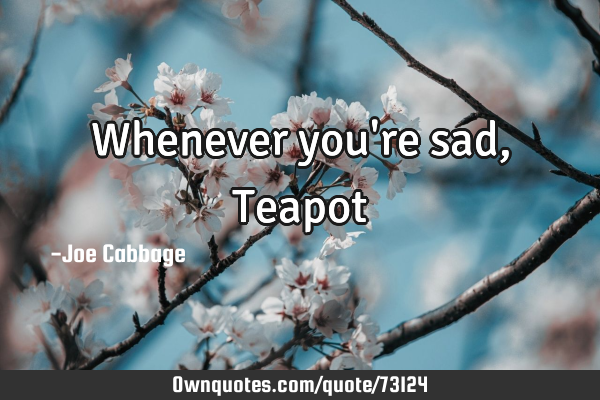 Whenever you're sad, Teapot -Joe Cabbage
Published On: December 02nd 2015, Wednesday @ 12:54:26 AM
Total Number of Views: 110
Categories: Beauty
More Quotes Like this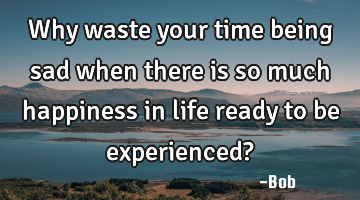 Why waste your time being sad when there is so much happiness in life ready to be experienced?..
Life
Time
Being
Happiness
Sad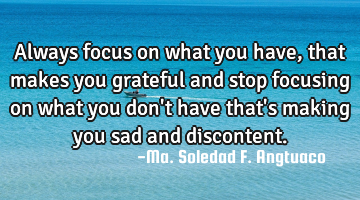 Always focus on what you have, that makes you grateful and stop focusing on what you don't have..
Stop
Sad
Focus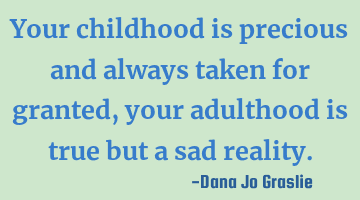 Your childhood is precious and always taken for granted, your adulthood is true but a sad..
Reality
Sad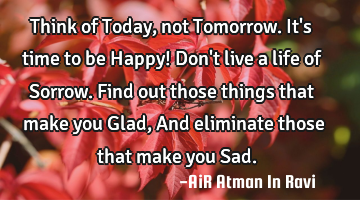 Think of Today, not Tomorrow. It's time to be Happy! Don't live a life of Sorrow. Find out those..
Life
Time
Think
Find
Happy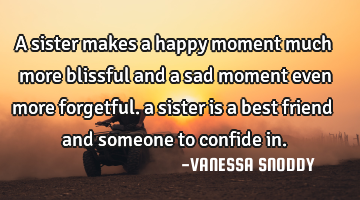 A sister makes a happy moment much more blissful and a sad moment even more forgetful. a sister is..
Happy
Friend
Moment
Sad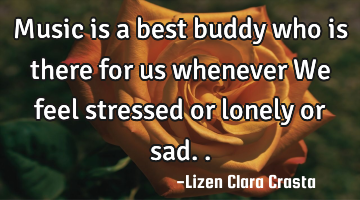 Music is a best buddy who is there for us whenever We feel stressed or lonely or..
Feel
Music
Sad
If you think it's sad to ponder about past glory, just think of how sad it is to not have past..
Think
Past
Sad