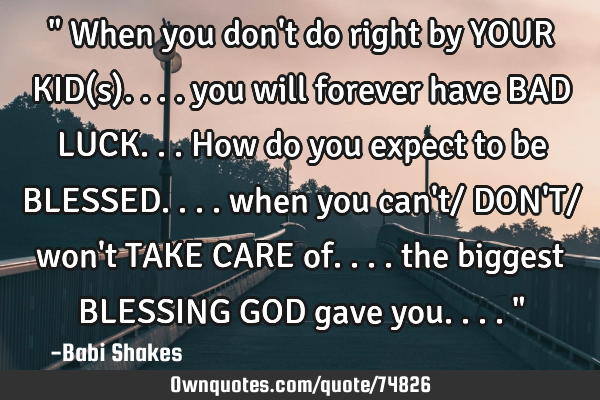 " When you don't do right by YOUR KID(s).... you will forever have BAD LUCK... How do you expect to be BLESSED.... when you can't/ DON'T/ won't TAKE CARE of.... the biggest BLESSING GOD gave you.... " -Babi Shakes
Published On: January 05th 2016, Tuesday @ 11:20:01 AM
Total Number of Views: 101
Categories: Youth
More Quotes Like this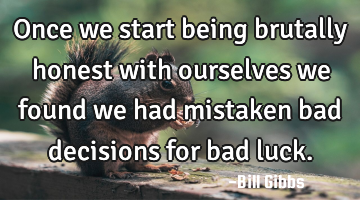 Once we start being brutally honest with ourselves we found we had mistaken bad decisions for bad..
Change Courage Happiness Wisdom
Being
Bad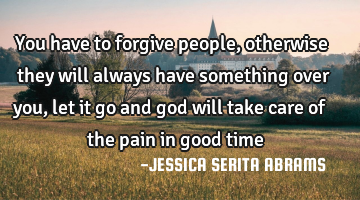 You have to forgive people, otherwise they will always have something over you, let it go and god..
People
God
Time
Pain
Care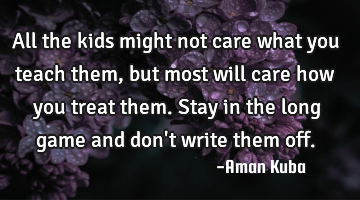 All the kids might not care what you teach them, but most will care how you treat them. Stay in the..
Care
Stay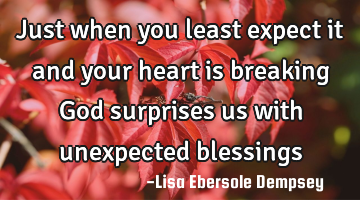 Just when you least expect it and your heart is breaking God surprises us with unexpected blessings..
God
Heart
People say good things always come after the bad, but i'm still waiting for that god damn moment in..
Life
People
God
Bad
Moment
Is it really a blessing from God, or am I saying that to mask a comforting, worldly indulgence?..
God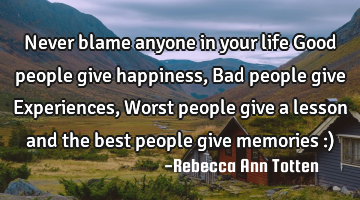 Never blame anyone in your life Good people give happiness, Bad people give Experiences, Worst..
Education Family Friendship Life Relationship
Life
People
Give
Bad
Happiness
God didn't make us different, he made us..
God Philosophy Short One liners
God
Different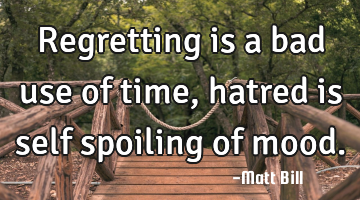 Regretting is a bad use of time, hatred is self spoiling of..
Time
Bad
Self