Yeah, you're a hit yo) Men's brains and heart are clogged your videos and photos. You Ultra-TURBO-Gipper-mega-soup-dupa- sexy. This sexy as you want throughout kissing and kissing, caressing, always vechnoooooo) inflamed, exciting, seductive, sensual beautiful, sexy and appetizing. Nothing attracts like your sexy image, impelling hot excitement, desire, You are my only passion, healing. No, no, I do not run for beauty, and reach for just you go after you. Sweet, hot beast. Sweeter thy tender flesh nothing happens. La Dolce Vita is just next to you. You are so beautiful, that of love for you, even dizzy. You are a powerful attraction, passion, eternal obsession. I have hallucinations, it seems to me that I can only see you everywhere. You're the sweetest fruit in the entire universe. I like you on a lifetime dream. Without you my whole life is a continuous mourning. You're the coolest. You Sexy Babe. You're the first and last beauty in this world, you're what I strive and reach for in t -Almat
Published On: January 11th 2016, Monday @ 7:44:55 AM
Total Number of Views: 132
More Quotes Like this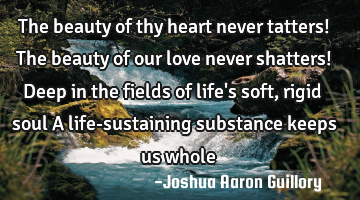 The beauty of thy heart never tatters! The beauty of our love never shatters! Deep in the fields of..
Freedom Happiness Love Peace Truth
Love
Life
Heart
Soul
Beauty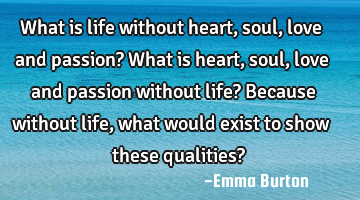 What is life without heart, soul, love and passion? What is heart, soul, love and passion without..
Love
Life
Heart
Soul
Life is beautiful indeed! Unless you are happy you wouldn't enjoy the beauty of life. Self..
Life
Happy
Beautiful
Self
Beauty
True beauty is found within the heart and is not with looks. The heart is what makes someone..
Heart
Beautiful
Beauty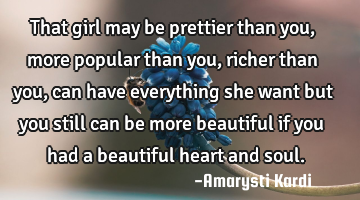 That girl may be prettier than you, more popular than you, richer than you, can have everything she..
Heart
Want
Beautiful
Soul
The beauty, grace, and glory of her heart Reveals the heavenly treasures of God, Of life, nature,..
Life
God
World
Heart
Beauty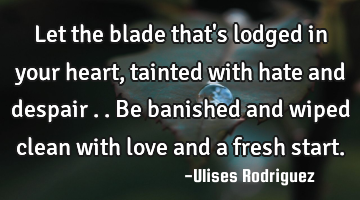 Let the blade that's lodged in your heart, tainted with hate and despair .. Be banished and wiped..
Anger Forgiveness Hate Heart Love
Love
Heart
Hate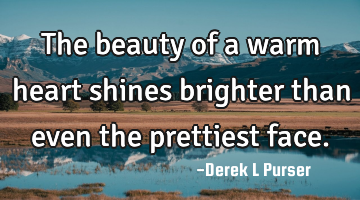 The beauty of a warm heart shines brighter than even the prettiest..
Heart
Face
Beauty