I am cold, I am sad, I am all Alone. I have taken the wrong turn, and I can not go back. I have broken my door, and I can not go in. I have seen the sun go down, and I can not feel the warmth no more. I have watched the clouds appear, covering up the stars, and I can not dream any more. Of all this time, I have been flying against the wind, but my wings have cracked, and now I can not fly no more, for I have lost my faith. And now I am now running away against the sorrows, but I have tripped in darkness, and I can not run any more, for I have thrown away my hope. So I prayed, and prayed, for the love that I once had, and began to see a shining light. A light so bright, that there was no hint of darkness around. The light was colored, as beautiful as beauty can be. The light was warm, warmer than a bed, that is made from Jesus's clothes, that he has worn, and has given it to me; that it had opened my heart, for I could feel the faith that I once have lost. I would have wished for the li -Aristotle Love
Published On: January 11th 2016, Monday @ 7:59:13 AM
Total Number of Views: 163
Categories: Love
More Quotes Like this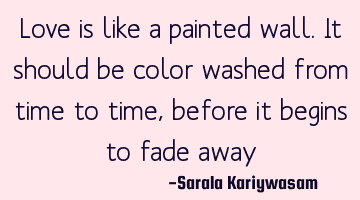 Love is like a painted wall. It should be color washed from time to time, before it begins to fade..
Love
Time
Success is what you achieve, and beauty what you inherit. So it's up to you, you give importance to..
Life Love Marriage Opportunity Relationship
Time
Give
Success
Beauty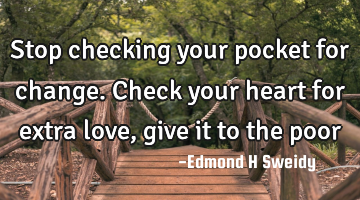 Stop checking your pocket for change. Check your heart for extra love, give it to the..
Love
Heart
Give
Change
Stop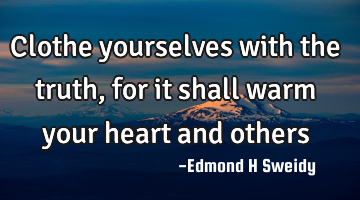 Clothe yourselves with the truth, for it shall warm your heart and..
Heart Love Philosophy Religion Short
Heart
Truth
Love will die if held too tightly , love will fly if held too..
Love Philosophy Relationship Short
Love
Die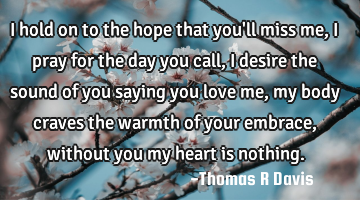 I hold on to the hope that you'll miss me, I pray for the day you call, I desire the sound of you..
Desire Heart Loneliness Love Poems
Love
Heart
Day
Hope
Hold
Why to give a chance for the luck to knock the door, instead open the..
Give
Open
Chance