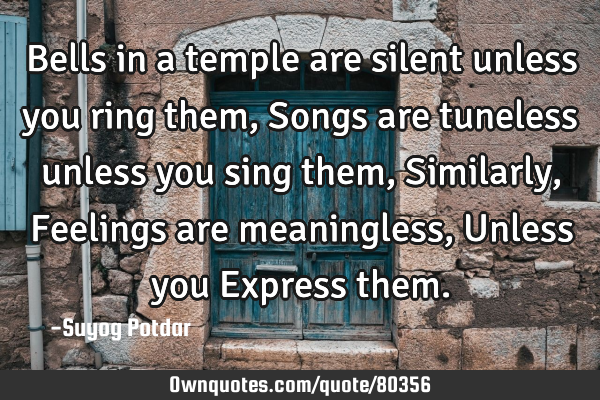 Bells in a temple are silent unless you ring them, Songs are tuneless unless you sing them, Similarly, Feelings are meaningless, Unless you Express them. -Suyog Potdar
Published On: April 23rd 2016, Saturday @ 8:35:16 PM
Total Number of Views: 122
Categories: Friendship Life Love Philosophy Relationship
More Quotes Like this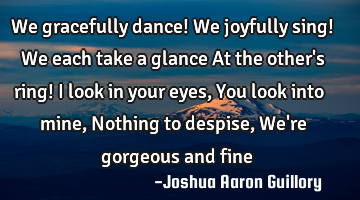 We gracefully dance! We joyfully sing! We each take a glance At the other's ring! I look in your..
Look
Plants and Books are silent Friends to Mankind, the former grows silently to let you live. The..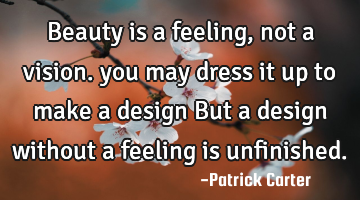 Beauty is a feeling, not a vision. you may dress it up to make a design But a design without a..
Beauty
Feeling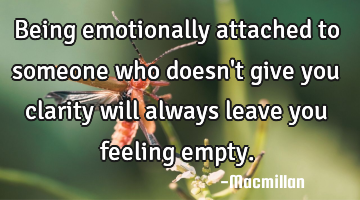 Being emotionally attached to someone who doesn't give you clarity will always leave you feeling..
Being
Give
Feeling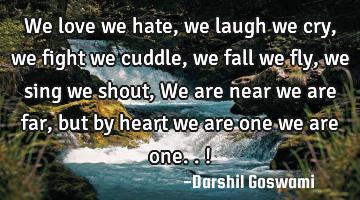 We love we hate, we laugh we cry, we fight we cuddle, we fall we fly, we sing we shout, We are near..
Love
Heart
Hate
Fight
Cry