Nazism, racism, fascism and chauvinism Caucasians. It is not motivated, groundless, nothing unnecessary and meaningless phenomenon. Representative Mongoloid and Negroid race of people ask for what you nenavidesh our brother, we are people just like you, we really are no different from you. And he says, I do not know, I just hate all, fuck off, begins to send to hell, and throws out a whole bunch of their unwarranted aggression, ie Nazi-racist insults. When they ask him the same question why do you insult us why nenavidesh, there are other nations and races. This fascist does not know why, and therefore can not explain myself, and everything becomes clear what this whole Nazism and racism, in fact besmyslenno. Because such a person, he throws his unmotivated aggression. Nobody even he does not know why he hated other nations and races. Nazism and racism is actually besmyslenno, and should be eradicated from the earth is destroyed, once and for all. Because on Earth, must be peace in the -Almat
Published On: May 13th 2016, Friday @ 8:02:53 AM
Total Number of Views: 182
Categories: Philosophy Wisdom
More Quotes Like this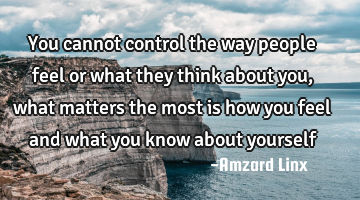 You cannot control the way people feel or what they think about you, what matters the most is how..
Confidence Goal Imagination Inspirational Wisdom
People
Know
Way
Think
Feel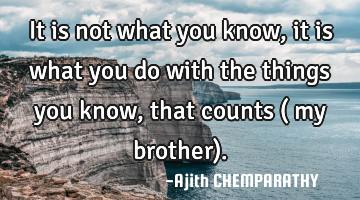 It is not what you know, it is what you do with the things you know, that counts ( my brother)..
Know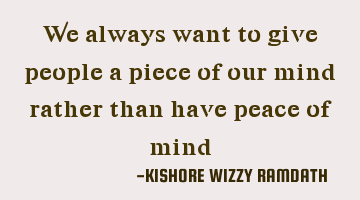 We always want to give people a piece of our mind rather than have peace of..
People
Want
Mind
Peace
Give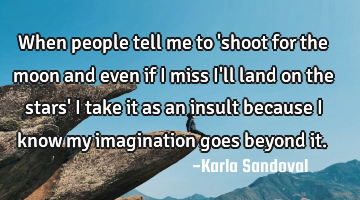 When people tell me to 'shoot for the moon and even if I miss I'll land on the stars' I take it as..
People
Know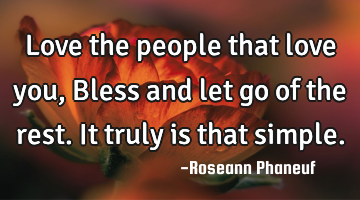 Love the people that love you, Bless and let go of the rest. It truly is that..
Desire Dreams Happiness Love Peace
Love
People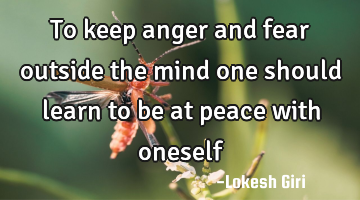 To keep anger and fear outside the mind one should learn to be at peace with..
Anger Peace Philosophy Short Wisdom
Mind
Peace
Keep
Learn
Fear
Be careful when you put your mouth on people. What they're going through today that you're..
Change Life Philosophy Truth Wisdom
People
Today
Tomorrow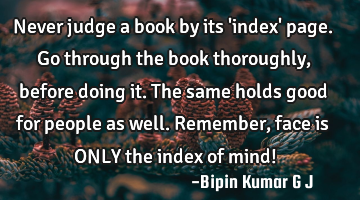 Never judge a book by its 'index' page. Go through the book thoroughly, before doing it. The same..
People
Mind
Face
Remember