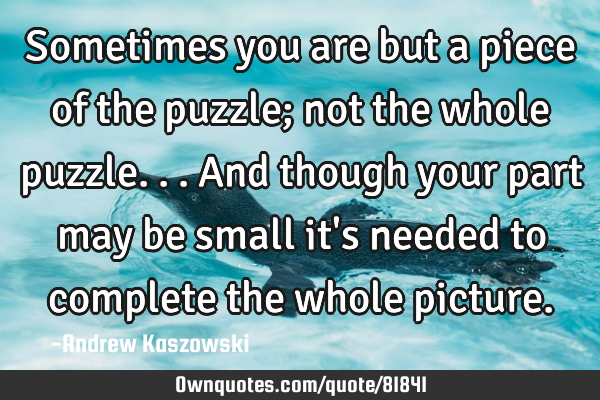 Sometimes you are but a piece of the puzzle; not the whole puzzle... And though your part may be small it's needed to complete the whole picture. -Andrew Kaszowski
Published On: May 16th 2016, Monday @ 8:34:51 AM
Total Number of Views: 120
Categories: Inspirational Leadership Life Opportunity Optimism
More Quotes Like this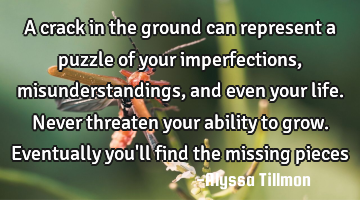 A crack in the ground can represent a puzzle of your imperfections, misunderstandings, and even..
Inspirational Life Success Truth
Life
Find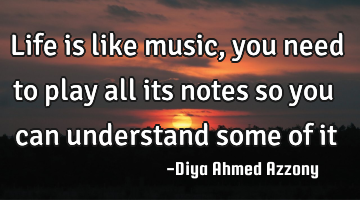 Life is like music, you need to play all its notes so you can understand some of..
Leadership Life Marriage Music
Life
Need
Understand
Music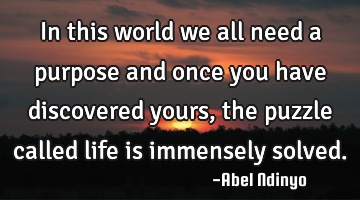 In this world we all need a purpose and once you have discovered yours, the puzzle called life is..
Life
World
Need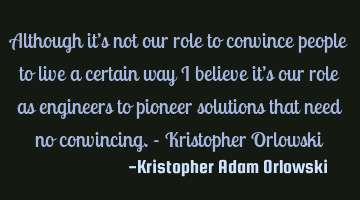 Although it's not our role to convince people to live a certain way I believe it's our role as..
Change Education Inspirational Life Opportunity
People
Way
Need
Believe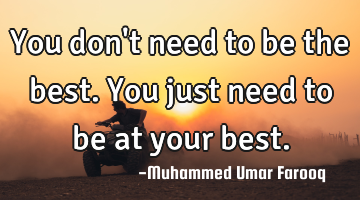 You don't need to be the best. You just need to be at your..
Desire Faith Goal Inspirational Philosophy
Need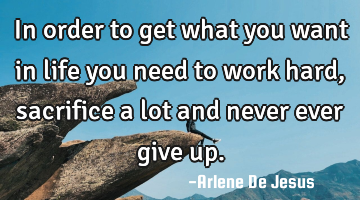 In order to get what you want in life you need to work hard, sacrifice a lot and never ever give..
Life
Want
Need
Give
Work
Sometimes you need to check the fuel before planning to go on a long..
Need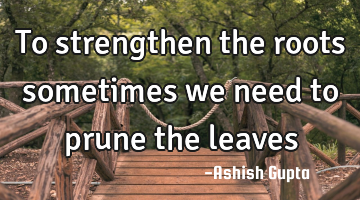 To strengthen the roots sometimes we need to prune the..
Confidence Leadership Short Wisdom One liners
Need
Our lives are like a mosaic with everything we do adding a little piece and like a mosaic often the..
Look