Ablai Khan. In ancient times Zhungars was the time. Steppe was fragmented. Kazakh nation was on the brink, breathing did not give Dzhungars. People cut, burned the tent and cattle herds were driven. Moaned the land of innocent blood shed it was. Stricken people djungars he suffered oppression. Was predicted, one never knows. He begged the people in the lap of the Supreme son. He can protect them to a Kazakh family, extended. He's a baby, there is a caravan, kill, yet it is small. Jungars laughed in his face, I can make a baby. Do not kill, he will kill you. Caravan bombed, no one survived. Only a shepherd miraculously saved baby Soon Ablai Khan, named him. The boy grew up, his name Abulmansur Passing camels great Tole bi. Ten miles from Tashkent, in Karakamys areas. He drank the cup to the bottom of the orphan, grew up without a mother and father. Since childhood, seen as a disaster, the people groan. There was a bright boy, science given easily. He was clever, he looked straight into -Almat
Published On: May 21st 2016, Saturday @ 3:31:57 AM
Total Number of Views: 211
Categories: Wisdom
More Quotes Like this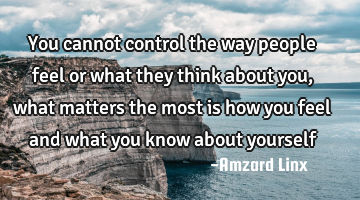 You cannot control the way people feel or what they think about you, what matters the most is how..
Confidence Goal Imagination Inspirational Wisdom
People
Know
Way
Think
Feel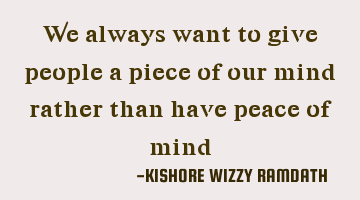 We always want to give people a piece of our mind rather than have peace of..
People
Want
Mind
Peace
Give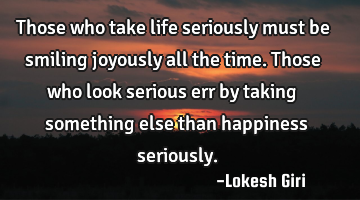 Those who take life seriously must be smiling joyously all the time. Those who look serious err by..
Life
Time
Look
Happiness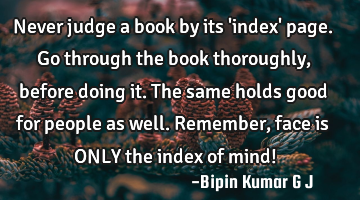 Never judge a book by its 'index' page. Go through the book thoroughly, before doing it. The same..
People
Mind
Face
Remember
Success is what you achieve, and beauty what you inherit. So it's up to you, you give importance to..
Life Love Marriage Opportunity Relationship
Time
Give
Success
Beauty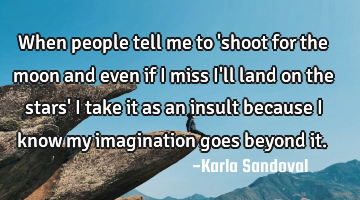 When people tell me to 'shoot for the moon and even if I miss I'll land on the stars' I take it as..
People
Know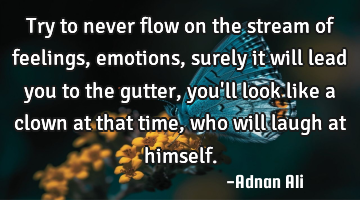 Try to never flow on the stream of feelings, emotions , surely it will lead you to the gutter, you'..
Time
Look
Try
Laugh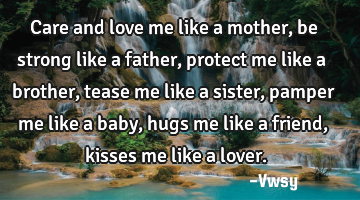 Care and love me like a mother, be strong like a father, protect me like a brother, tease me like a..
Family Friendship Heart Hope Life
Love
Care
Friend
Strong