Highschool-Your hell away from home for the next few years and when you finally crawl out of there alive,your job waits on the other side,ready to tell you what to do for the next few decades.Don't worry though,when that's all over,you'll be too old to enjoy what's left of your life anyway, if you're not dead by then already. -Nadine Lee Lombaard
Published On: June 20th 2016, Monday @ 10:54:53 AM
Total Number of Views: 133
Categories: Age
More Quotes Like this
Life is beautiful indeed! Unless you are happy you wouldn't enjoy the beauty of life. Self..
Life
Happy
Beautiful
Self
Beauty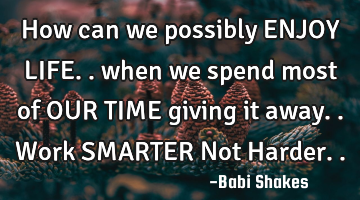 How can we possibly ENJOY LIFE.. when we spend most of OUR TIME giving it away.. Work SMARTER Not H..
Life
Time
Work
Enjoy
Life and death work with each other. Life creates and Death takes away. Overall, both have a very..
Life
Work
Death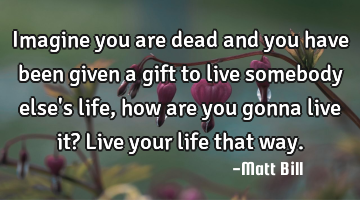 Imagine you are dead and you have been given a gift to live somebody else's life, how are you gonna..
Life
Way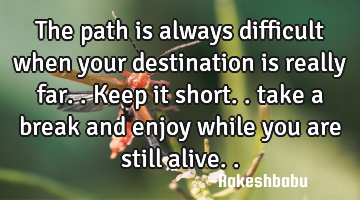 The path is always difficult when your destination is really far.. Keep it short.. take a break and..
Keep
Enjoy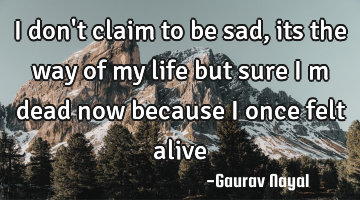 I don't claim to be sad , its the way of my life but sure I m dead now because I once felt..
Life
Way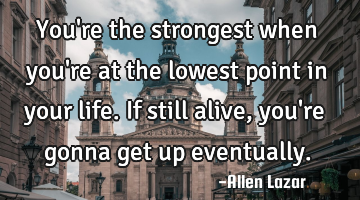 You're the strongest when you're at the lowest point in your life. If still alive, you're gonna get..
Life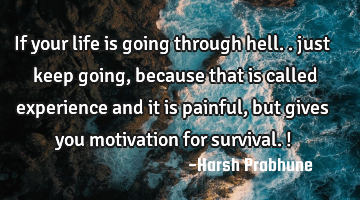 If your life is going through hell.. just keep going, because that is called experience and it is..
Life
Keep
Experience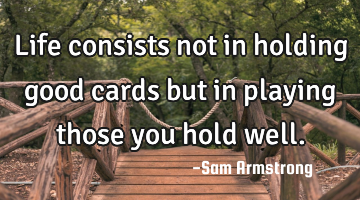 Life consists not in holding good cards but in playing those you hold..
Life
Hold