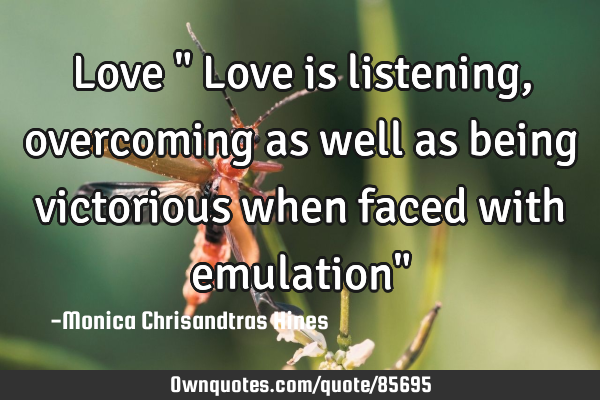 Love " Love is listening ,overcoming as well as being victorious when faced with emulation" -Monica Chrisandtras Hines
Published On: July 17th 2016, Sunday @ 3:58:48 AM
Total Number of Views: 102
Categories: Change Courage Forgiveness Heart Love Fear
More Quotes Like this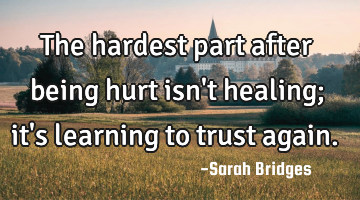 The hardest part after being hurt isn't healing; it's learning to trust..
Change Forgiveness Friendship Heart Hope
Being
Hurt
Trust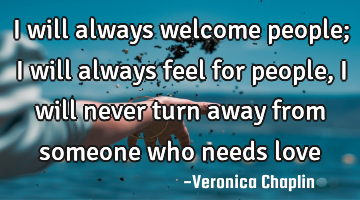 I will always welcome people; I will always feel for people, I will never turn away from someone..
Courage Forgiveness Heart Hope Inspirational
Love
People
Feel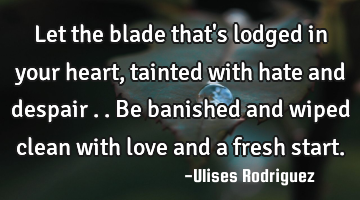 Let the blade that's lodged in your heart, tainted with hate and despair .. Be banished and wiped..
Anger Forgiveness Hate Heart Love
Love
Heart
Hate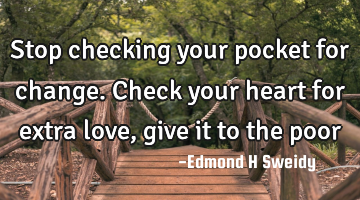 Stop checking your pocket for change. Check your heart for extra love, give it to the..
Love
Heart
Give
Change
Stop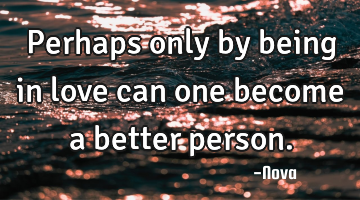 Perhaps only by being in love can one become a better..
Love
Being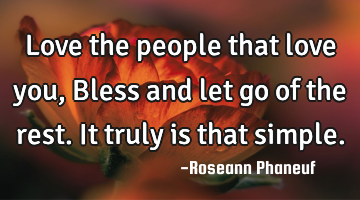 Love the people that love you, Bless and let go of the rest. It truly is that..
Desire Dreams Happiness Love Peace
Love
People