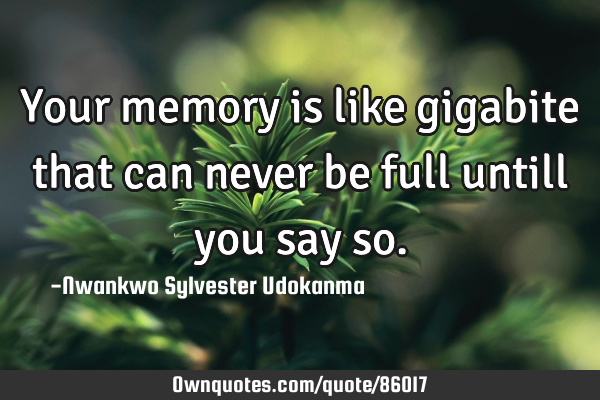 Your memory is like gigabite that can never be full untill you say so. -Nwankwo Sylvester Udokanma
Published On: July 23rd 2016, Saturday @ 7:05:22 AM
Total Number of Views: 71
More Quotes Like this
I have a Past of very good Memory and I have a Present of very bad Memory. Choose which Me you W..
Want
Bad
Past
Present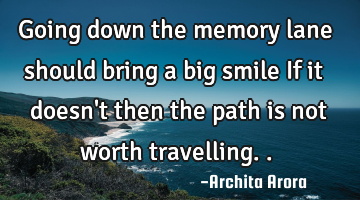 Going down the memory lane should bring a big smile If it doesn't then the path is not worth..
Smile
Worth
Bring
Path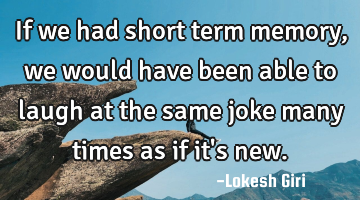 If we had short term memory, we would have been able to laugh at the same joke many times as if it'..
Able
Laugh
Be mindful of each and every moment and make sure that it becomes the memory you will want to live..
Inspirational Life Peace Success Truth
Life
Want
Moment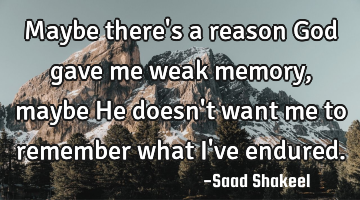 Maybe there's a reason God gave me weak memory, maybe He doesn't want me to remember what I've..
God
Want
Remember
Reason
Weak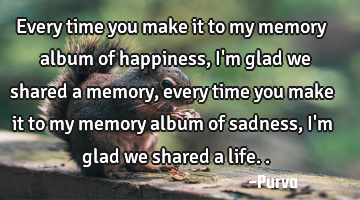 Every time you make it to my memory album of happiness, I'm glad we shared a memory, every time you..
Life
Time
Happiness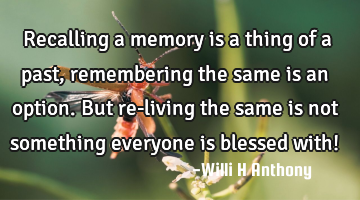 Recalling a memory is a thing of a past, remembering the same is an option. But re-living the same..
Living
Past
When something is destroyed the memory lives..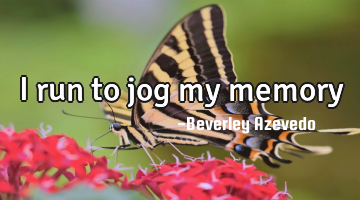 I run to jog my..
Run