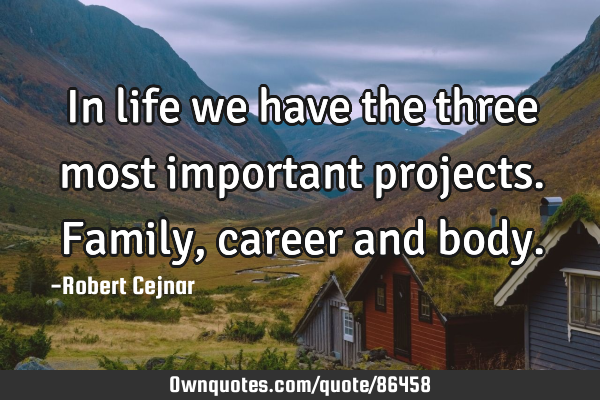 In life we have the three most important projects. Family, career and body. -Robert Cejnar
Published On: July 28th 2016, Thursday @ 3:18:50 AM
Total Number of Views: 96
Categories: Business Dreams Friendship Opportunity Relationship
More Quotes Like this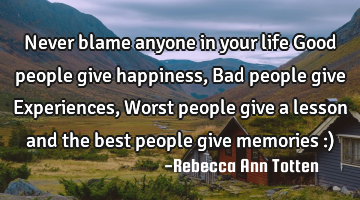 Never blame anyone in your life Good people give happiness, Bad people give Experiences, Worst..
Education Family Friendship Life Relationship
Life
People
Give
Bad
Happiness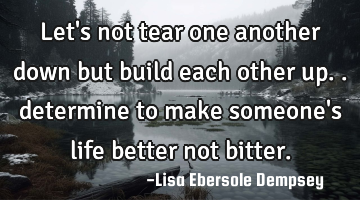 Let's not tear one another down but build each other up.. determine to make someone's life better..
Anger Forgiveness Friendship Hate Love
Life
Build
Success is what you achieve, and beauty what you inherit. So it's up to you, you give importance to..
Life Love Marriage Opportunity Relationship
Time
Give
Success
Beauty
Achieve
Never ever give such importance to anyone that you stop giving importance to..
Business Desire Friendship Love Marriage
Give
Stop
Giving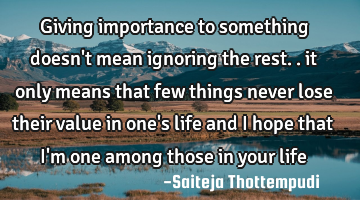 Giving importance to something doesn't mean ignoring the rest.. it only means that few things never..
Heart Hope Life Loneliness Love
Life
Hope
Giving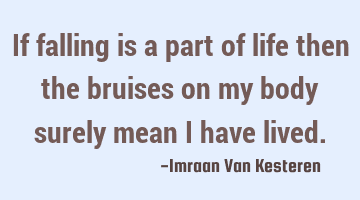 If falling is a part of life then the bruises on my body surely mean I have..
Life
Body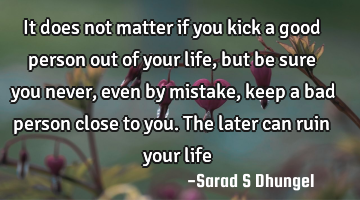 It does not matter if you kick a good person out of your life, but be sure you never, even by..
Friendship Philosophy Relationship Wisdom
Life
Keep
Bad
Matter
Mistake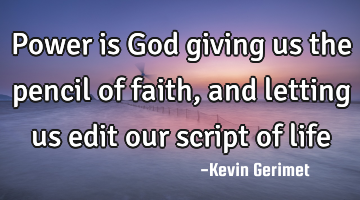 Power is God giving us the pencil of faith, and letting us edit our script of..
Change Dreams Faith God Inspirational
Life
God
Power
Faith
Giving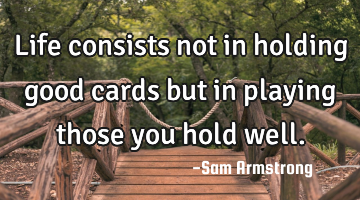 Life consists not in holding good cards but in playing those you hold..
Life
Hold