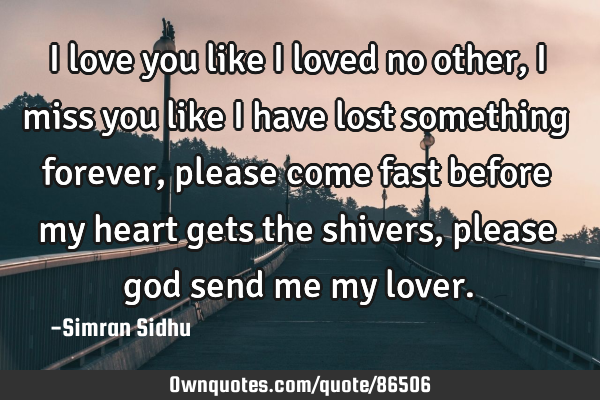 I love you like I loved no other, I miss you like I have lost something forever, please come fast before my heart gets the shivers, please god send me my lover. -Simran Sidhu
Published On: July 28th 2016, Thursday @ 6:43:46 PM
Total Number of Views: 89
Categories: Life Love Marriage Truth
More Quotes Like this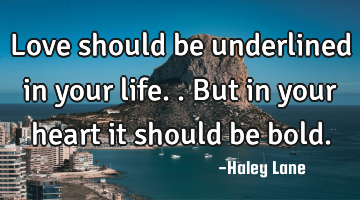 Love should be underlined in your life.. But in your heart it should be..
Love
Life
Heart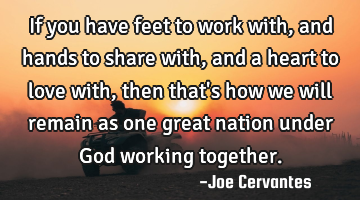 If you have feet to work with, and hands to share with, and a heart to love with, then that's how..
Love
God
Heart
Work
Together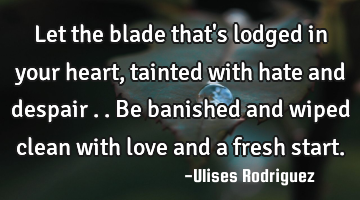 Let the blade that's lodged in your heart, tainted with hate and despair .. Be banished and wiped..
Anger Forgiveness Hate Heart Love
Love
Heart
Hate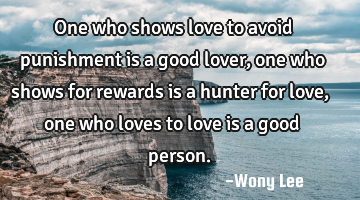 One who shows love to avoid punishment is a good lover, one who shows for rewards is a hunter for..
Love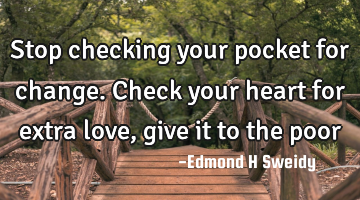 Stop checking your pocket for change. Check your heart for extra love, give it to the..
Change Heart Love Short Poverty
Love
Heart
Give
Change
Stop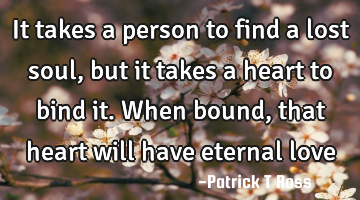 It takes a person to find a lost soul, but it takes a heart to bind it. When bound, that heart will..
Love
Heart
Find
Soul
Lost