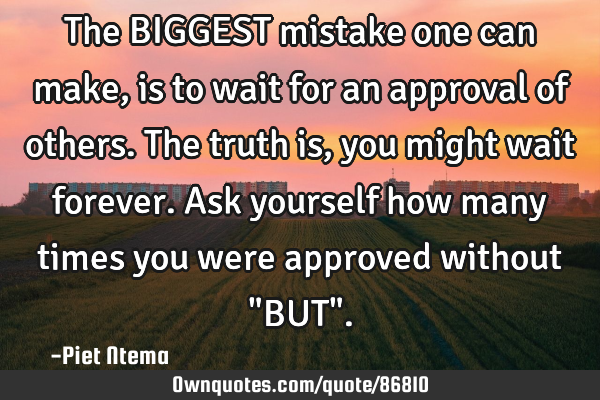 The BIGGEST mistake one can make, is to wait for an approval of others. The truth is, you might wait forever. Ask yourself how many times you were approved without "BUT". -Piet Ntema
Published On: August 02nd 2016, Tuesday @ 1:06:44 AM
Total Number of Views: 138
Categories: Optimism
More Quotes Like this
They say time and tide wait for nun! but I ask why discrimination?..
Time
Wait
Truth is constant. Whether yesterday, last year or in 20 years time. It doesn't..
Time
Truth
Change
Yesterday
Year
Fear is a powerful illusion that one must rid himself of or his mind will be forever bound by the..
Time
Mind
Fear
Forever
Exist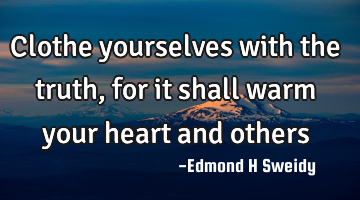 Clothe yourselves with the truth, for it shall warm your heart and..
Heart Love Philosophy Religion Short
Heart
Truth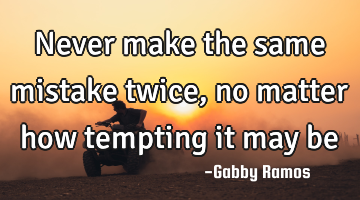 Never make the same mistake twice, no matter how tempting it may..
Desire Failure Funny Optimism Patience
Matter
Mistake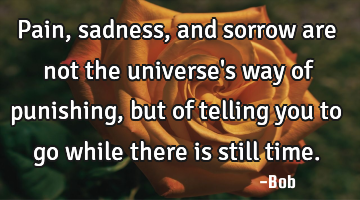 Pain, sadness, and sorrow are not the universe's way of punishing, but of telling you to go while..
Courage Goal Hope Optimism Sad
Time
Way
Pain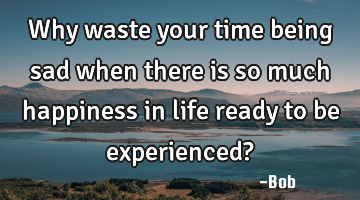 Why waste your time being sad when there is so much happiness in life ready to be experienced?..
Life
Time
Being
Happiness
Sad