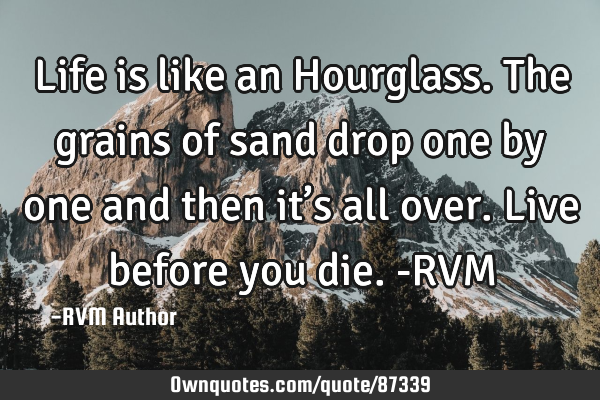 Life is like an Hourglass. The grains of sand drop one by one and then it's all over. Live before you die.-RVM -RVM Author
Published On: August 08th 2016, Monday @ 10:41:10 PM
Total Number of Views: 121
Categories: Inspirational
More Quotes Like this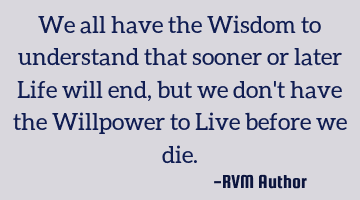 We all have the Wisdom to understand that sooner or later Life will end, but we don't have the W..
Life
Die
Understand
Wisdom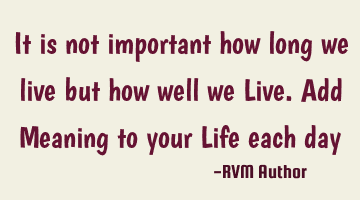 It is not important how long we live but how well we Live. Add Meaning to your Life each..
Life
Day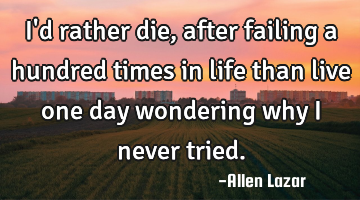 I'd rather die, after failing a hundred times in life than live one day wondering why I never..
Life
Day
Die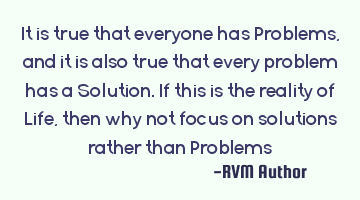 It is true that everyone has Problems, and it is also true that every problem has a Solution. If..
Life
Reality
Problem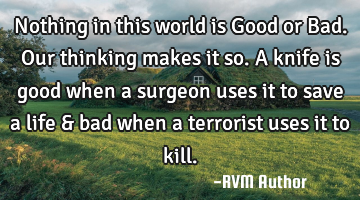 Nothing in this world is Good or Bad. Our thinking makes it so. A knife is good when a surgeon uses..
Life
World
Bad
Thinking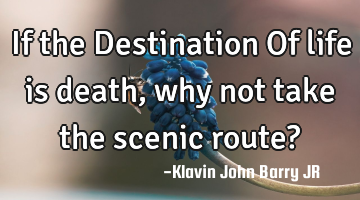 If the Destination Of life is death, why not take the scenic route?..
Life
Death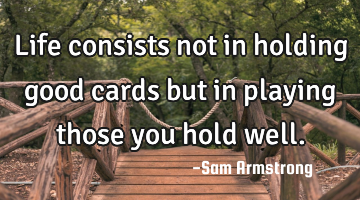 Life consists not in holding good cards but in playing those you hold..
Life
Hold
Love will die if held too tightly , love will fly if held too..
Love Philosophy Relationship Short
Love
Die