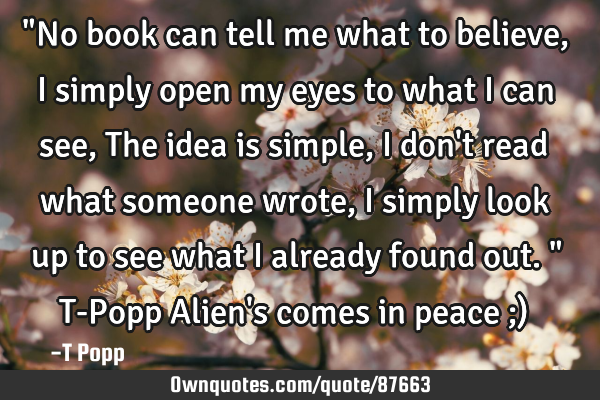 "No book can tell me what to believe, I simply open my eyes to what I can see, The idea is simple, I don't read what someone wrote, I simply look up to see what I already found out." T-Popp Alien's comes in peace ;) -T Popp
Published On: August 12th 2016, Friday @ 5:02:05 PM
Total Number of Views: 101
Categories: Dreams Inspirational Leadership Religion
More Quotes Like this
An idea without a plan is nothing more than a..
Dreams Goal Inspirational Life Philosophy
Dream
Idea
Plan
God is peace; religion is man's attempt to commune with God; and war is the worst result of man's..
Faith Failure God History Inspirational
God
Peace
Failure
War
Religion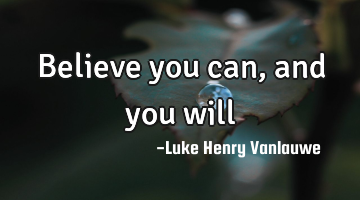 Believe you can, and you will..
Confidence Courage Dreams Faith Inspirational
Believe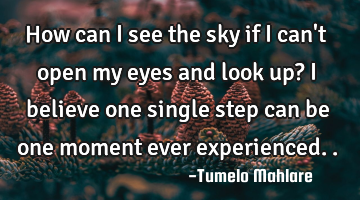 How can I see the sky if I can't open my eyes and look up? I believe one single step can be one..
Look
Believe
Moment
Open
Single
We each have a page in life's book, some pages are read, some praised, and the rest..
Book
Read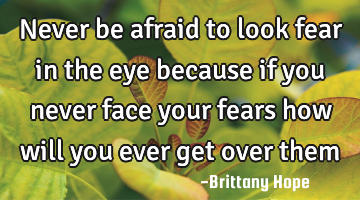 Never be afraid to look fear in the eye because if you never face your fears how will you ever get..
Look
Fear
Face
Afraid
Eye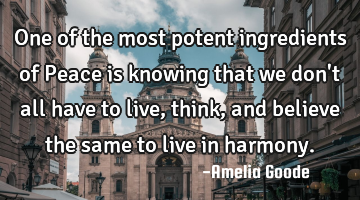 One of the most potent ingredients of Peace is knowing that we don't all have to live, think, and..
Think
Peace
Believe
Knowing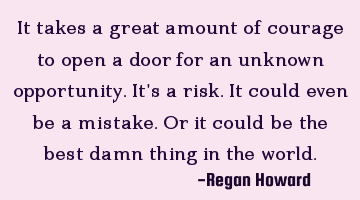 It takes a great amount of courage to open a door for an unknown opportunity. It's a risk. It could..
Dreams Happiness Inspirational Life Love
World
Open
Mistake
Courage
Opportunity