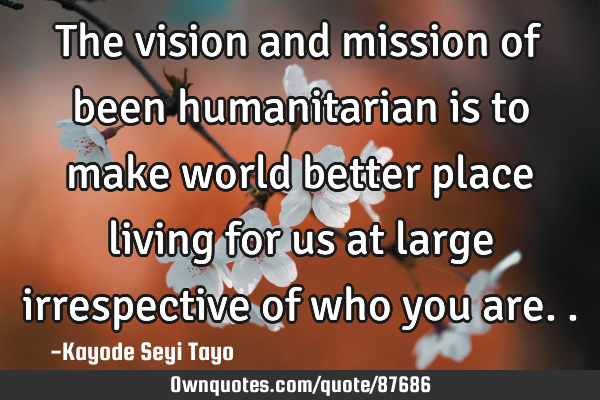 The vision and mission of been humanitarian is to make world better place living for us at large irrespective of who you are.. -Kayode Seyi Tayo
Published On: August 13th 2016, Saturday @ 1:16:18 AM
Total Number of Views: 94
Categories: Inspirational Leadership Life Truth
More Quotes Like this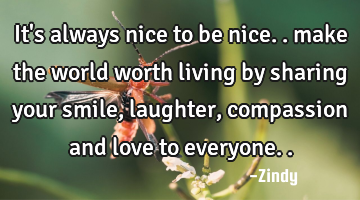 It's always nice to be nice.. make the world worth living by sharing your smile, laughter,..
Love
World
Smile
Living
Worth
Life is what you make it. Your imagination is the only thing that will place you at a better stage..
Inspirational Life Success Truth Wisdom
Life
Place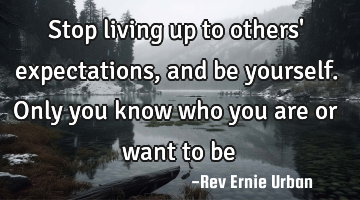 Stop living up to others' expectations, and be yourself. Only you know who you are or want to..
Inspirational Life Philosophy Truth Wisdom
Know
Want
Stop
Living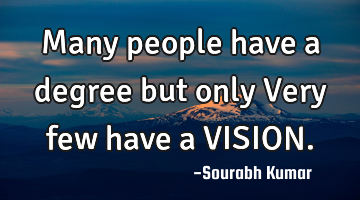 Many people have a degree but only Very few have a VISION..
Inspirational Leadership Life Short One liners
People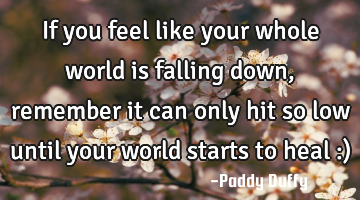 If you feel like your whole world is falling down, remember it can only hit so low until your world..
Change Confidence Truth Wisdom
World
Feel
Remember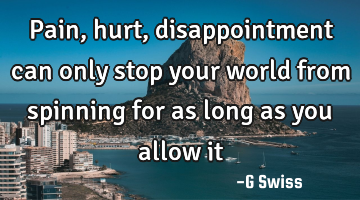 Pain, hurt, disappointment can only stop your world from spinning for as long as you allow..
World
Pain
Stop
Hurt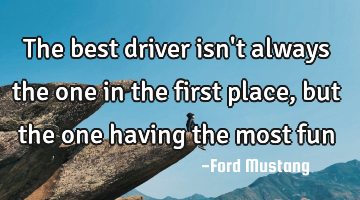 The best driver isn't always the one in the first place, but the one having the most..
Happiness Hope Inspirational Life Short
Place
Living is not about seeing, . It's about being. Silence and acceptance can give the answers we..
Failure Hope Inspirational Life Opportunity
Time
Being
Give
Living
Open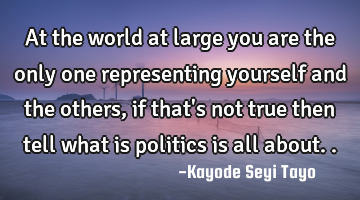 At the world at large you are the only one representing yourself and the others, if that's not true..
World