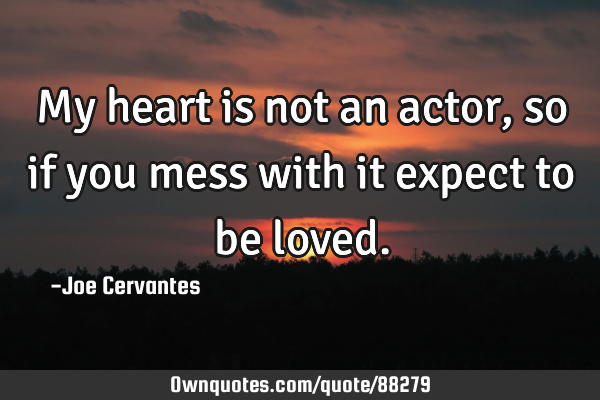 My heart is not an actor, so if you mess with it expect to be loved. -Joe Cervantes
Published On: August 20th 2016, Saturday @ 11:27:13 PM
Total Number of Views: 100
Categories: Desire Friendship Funny Hope Love Relationship Romantic
More Quotes Like this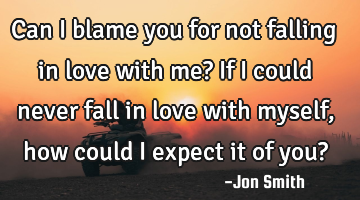 Can I blame you for not falling in love with me? If I could never fall in love with myself, how..
Forgiveness Loneliness Love Philosophy Romantic
Love
Expect
Blame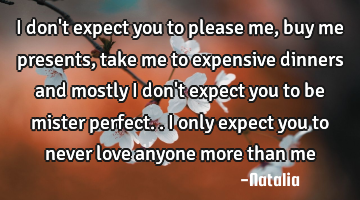 I don't expect you to please me, buy me presents, take me to expensive dinners and mostly I don't..
Love
Expect
Buy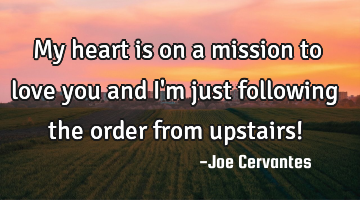 My heart is on a mission to love you and I'm just following the order from upstairs!..
Love
Heart
Order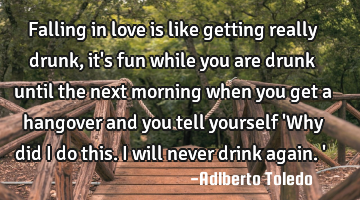 Falling in love is like getting really drunk, it's fun while you are drunk until the next morning..
Desire Funny Life Love Marriage
Love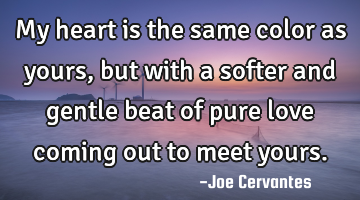 My heart is the same color as yours, but with a softer and gentle beat of pure love coming out to..
Inspirational Love Relationship Romantic
Love
Heart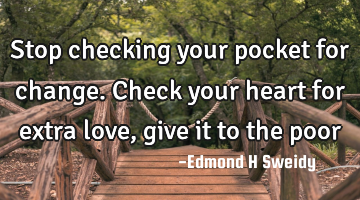 Stop checking your pocket for change. Check your heart for extra love, give it to the..
Change Heart Love Short Poverty
Love
Heart
Give
Change
Stop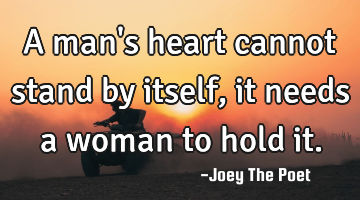 A man's heart cannot stand by itself, it needs a woman to hold..
Funny Happiness Hope Life Love
Heart
Hold