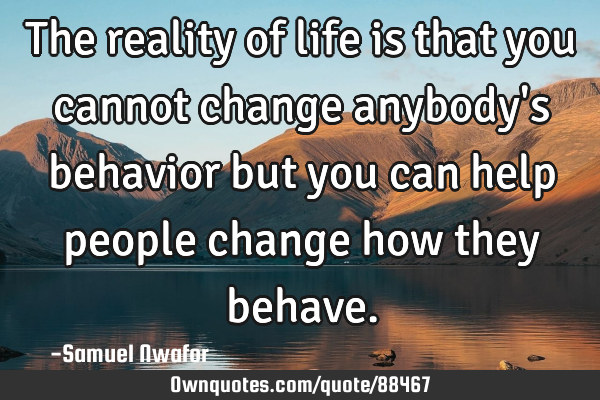 The reality of life is that you cannot change anybody's behavior but you can help people change how they behave. -Samuel Nwafor
Published On: August 23rd 2016, Tuesday @ 3:09:58 PM
Total Number of Views: 144
Categories: Change Inspirational Life Optimism
More Quotes Like this
People and things change but principles and values remain unchanged. Always uphold..
People
Change
Remain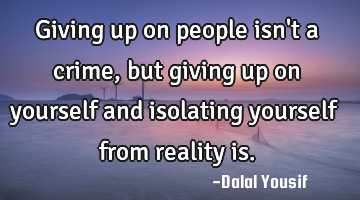 Giving up on people isn't a crime, but giving up on yourself and isolating yourself from reality..
People
Reality
Giving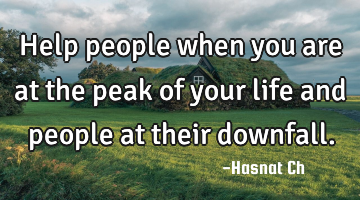 Help people when you are at the peak of your life and people at their..
Life
People
Help
If you want people to remember you a certain way, then live your life the way you want to be..
Life
People
Want
Way
Remember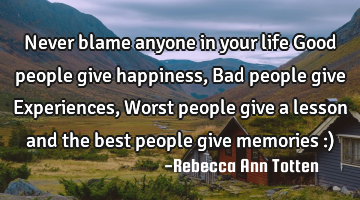 Never blame anyone in your life Good people give happiness, Bad people give Experiences, Worst..
Education Family Friendship Life Relationship
Life
People
Give
Bad
Happiness
Every choice in life has it's own unique and inherent challenges and will bring about..
Life
Change
Bring
Choice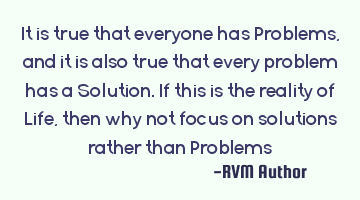 It is true that everyone has Problems, and it is also true that every problem has a Solution. If..
Life
Reality
Problem
Focus
Solution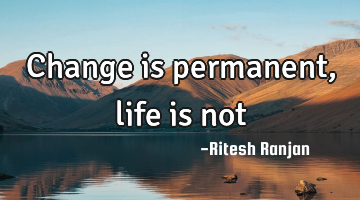 Change is permanent, life is..
Life
Change