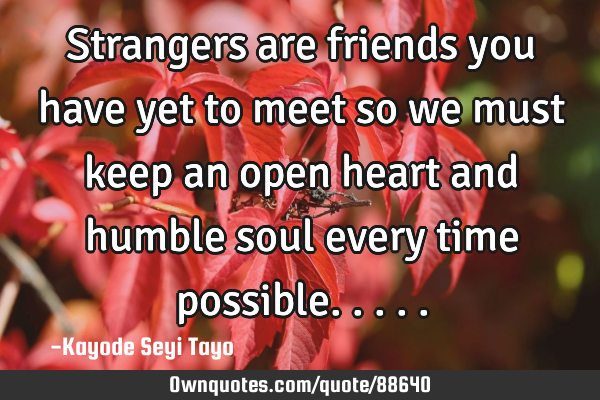 Strangers are friends you have yet to meet so we must keep an open heart and humble soul every time possible..... -Kayode Seyi Tayo
Published On: August 26th 2016, Friday @ 10:19:22 AM
Total Number of Views: 115
Categories: Freedom Friendship Heart Life Love
More Quotes Like this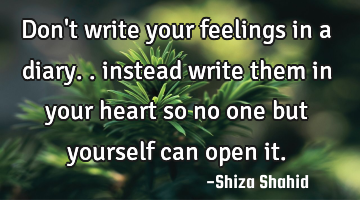 Don't write your feelings in a diary.. instead write them in your heart so no one but yourself can..
Heart
Open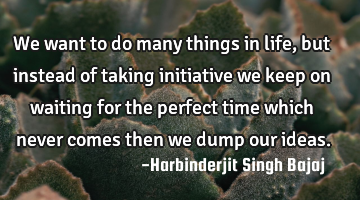 We want to do many things in life, but instead of taking initiative we keep on waiting for the..
Inspirational Life Opportunity Truth
Life
Time
Want
Keep
Waiting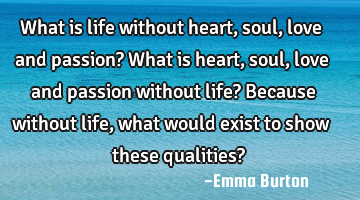 What is life without heart, soul, love and passion? What is heart, soul, love and passion without..
Love
Life
Heart
Soul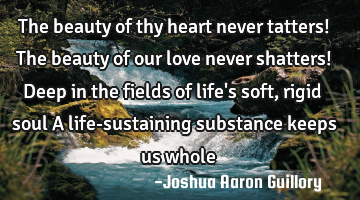 The beauty of thy heart never tatters! The beauty of our love never shatters! Deep in the fields of..
Freedom Happiness Love Peace Truth
Love
Life
Heart
Soul
Beauty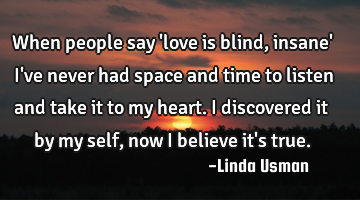 When people say 'love is blind, insane' I've never had space and time to listen and take it to my..
People
Time
Heart
Believe
Self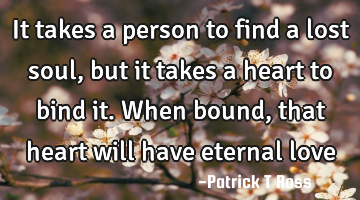 It takes a person to find a lost soul, but it takes a heart to bind it. When bound, that heart will..
Love
Heart
Find
Soul
Lost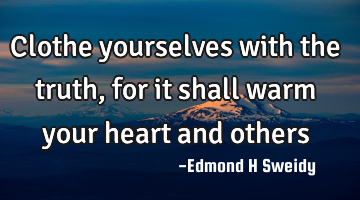 Clothe yourselves with the truth, for it shall warm your heart and..
Heart Love Philosophy Religion Short
Heart
Truth