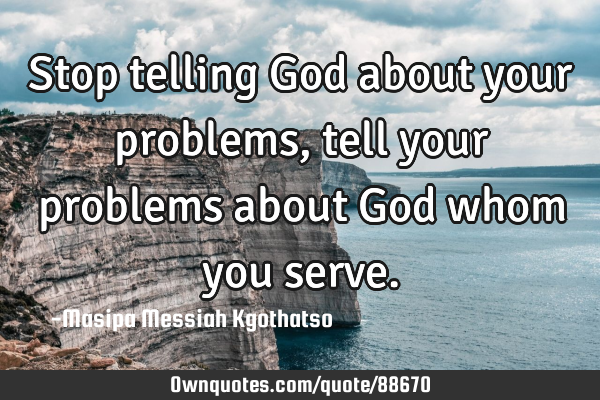 Stop telling God about your problems, tell your problems about God whom you serve. -Masipa Messiah Kgothatso
Published On: August 27th 2016, Saturday @ 12:00:09 AM
Total Number of Views: 96
More Quotes Like this
God forbids that you do. But if you ever stop believing in yourself, find strength in those who..
God
Find
Stop
Strength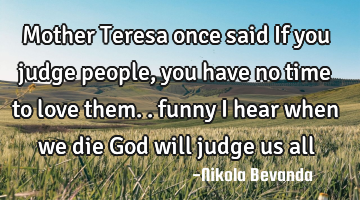 Mother Teresa once said If you judge people, you have no time to love them.. funny I hear when we..
Death Faith God Religion Truth
Love
People
God
Time
Die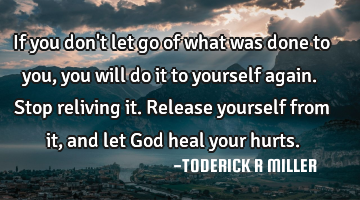 If you don't let go of what was done to you, you will do it to yourself again. Stop reliving it. R..
God
Stop
God is peace; religion is man's attempt to commune with God; and war is the worst result of man's..
Faith Failure God History Inspirational
God
Peace
Failure
War
Religion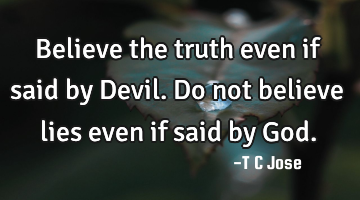 Believe the truth even if said by Devil. Do not believe lies even if said by G..
God
Truth
Believe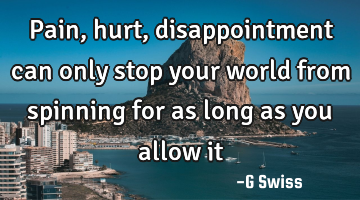 Pain, hurt, disappointment can only stop your world from spinning for as long as you allow..
World
Pain
Stop
Hurt
Maturity is not the ability to think positively, but to attain the state of thoughtlessness. The..
Courage Faith Forgiveness God Hope
God
Think
Moment
Positive
Miss