God will make the people who criticize me,to realize my value and importance the minute they try to do that,because my GOD will never allow people to do that.I'm very certain."Because I've shed blood invisibly for the little ones,who are going to be raised in their own talents only to improve our nation's pride.No more brain drain" :) -KRUTHIKA CHIDAMBARANATHAN
Published On: September 09th 2016, Friday @ 3:31:30 AM
Total Number of Views: 144
Categories: God History Leadership Love Truth
More Quotes Like this
Is God in a Temple? Is God in a Church? Is God in a Mosque? Continue your Search When you get to..
God
Truth
Realize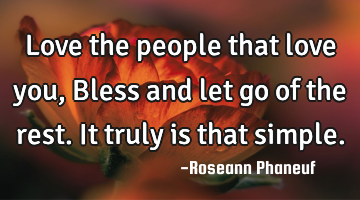 Love the people that love you, Bless and let go of the rest. It truly is that..
Desire Dreams Happiness Love Peace
Love
People
God is peace; religion is man's attempt to commune with God; and war is the worst result of man's..
Faith Failure God History Inspirational
God
Peace
Failure
War
Success is what you achieve, and beauty what you inherit. So it's up to you, you give importance to..
Life Love Marriage Opportunity Relationship
Time
Give
Success
Beauty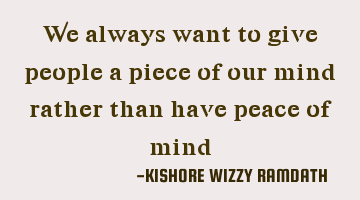 We always want to give people a piece of our mind rather than have peace of..
People
Want
Mind
Peace
Give
Isn't it funny that we realize that the youth is being wasted on wrong people only after we cross..
People
Being
Wrong
Realize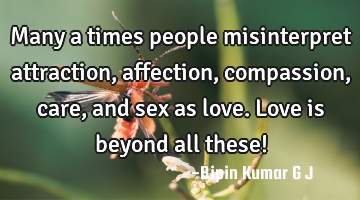 Many a times people misinterpret attraction, affection, compassion, care, and sex as love. Love is..
Love
People
Care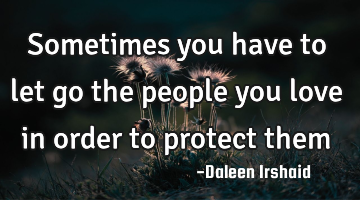 Sometimes you have to let go the people you love in order to protect..
Friendship Life Love Relationship Truth
Love
People