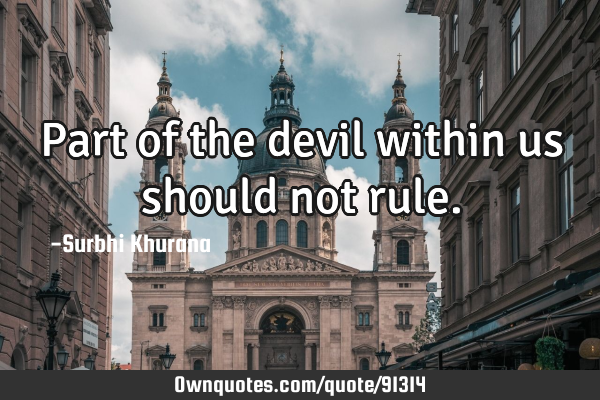 Part of the devil within us should not rule. -Surbhi Khurana
Published On: October 04th 2016, Tuesday @ 8:05:23 AM
Total Number of Views: 167
Categories: Courage Freedom Life Optimism Philosophy Short Witty
More Quotes Like this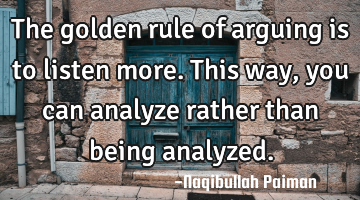 The golden rule of arguing is to listen more. This way, you can analyze rather than being..
Way
Being
Listen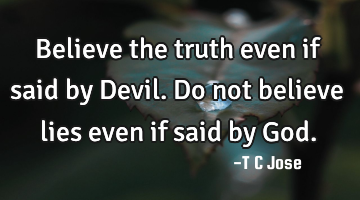 Believe the truth even if said by Devil. Do not believe lies even if said by G..
God
Truth
Believe
If the devil went down to Georgia and left a golden fiddle somewhere, it's only because he had to..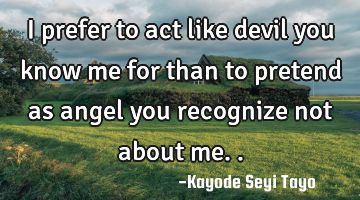 I prefer to act like devil you know me for than to pretend as angel you recognize not about..
Creativity Philosophy Truth Witty One liners
Know
Act
Freedom can never be asked or demanded. Because, if it does, it's fake. Freedom has always been..
Freedom
Fake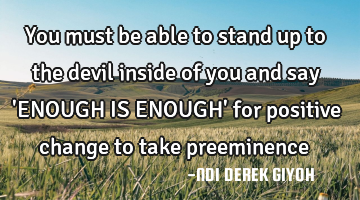 You must be able to stand up to the devil inside of you and say 'ENOUGH IS ENOUGH' for positive..
Inspirational Life Success Truth Wisdom
Change
Positive
Able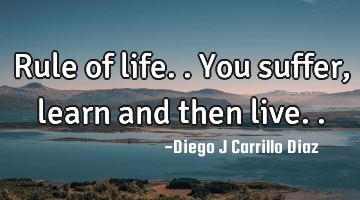 Rule of life.. You suffer, learn and then..
Confidence Goal Hope Inspirational Life
Life
Learn