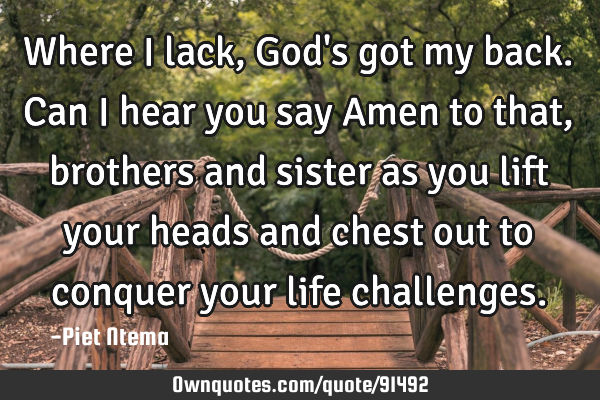 Where I lack, God's got my back. Can I hear you say Amen to that, brothers and sister as you lift your heads and chest out to conquer your life challenges. -Piet Ntema
Published On: October 07th 2016, Friday @ 4:43:49 AM
Total Number of Views: 161
Categories: God Inspirational Life Optimism
More Quotes Like this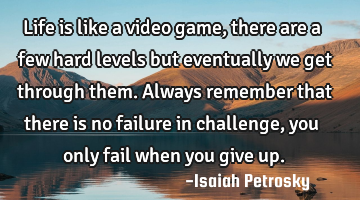 Life is like a video game, there are a few hard levels but eventually we get through them. Always..
Life
Give
Remember
Failure
Game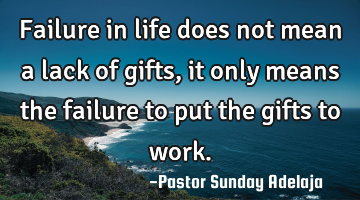 Failure in life does not mean a lack of gifts, it only means the failure to put the gifts to..
Life
Work
Failure
Lack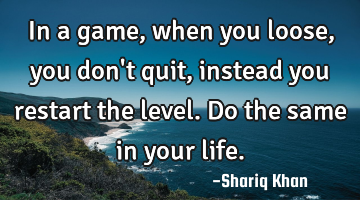 In a game, when you loose, you don't quit, instead you restart the level. Do the same in your..
Courage Education Faith Inspirational Life
Life
Game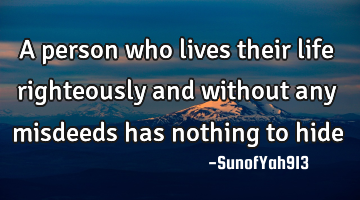 A person who lives their life righteously and without any misdeeds has nothing to hide..
Change God Inspirational Life Truth
Life
Hide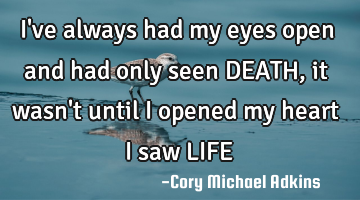 I've always had my eyes open and had only seen DEATH , it wasn't until I opened my heart I saw LIFE..
Beauty Death God Inspirational Life
Life
Heart
Death
Open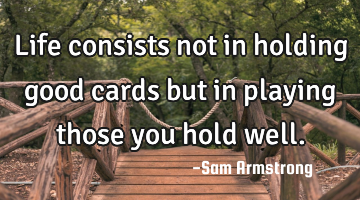 Life consists not in holding good cards but in playing those you hold..
Life
Hold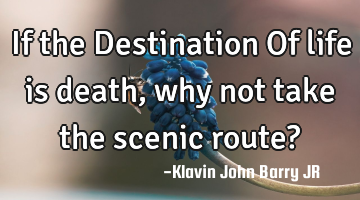 If the Destination Of life is death, why not take the scenic route?..
Life
Death