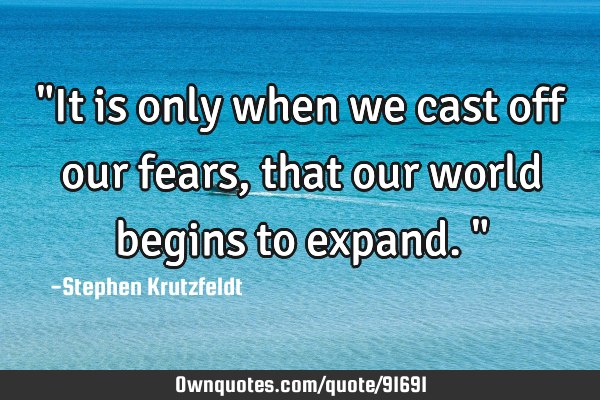 "It is only when we cast off our fears, that our world begins to expand." -Stephen Krutzfeldt
Published On: October 10th 2016, Monday @ 12:01:40 PM
Total Number of Views: 71
Categories: Fear
More Quotes Like this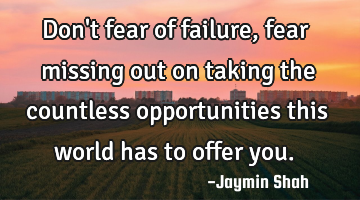 Don't fear of failure, fear missing out on taking the countless opportunities this world has to..
Failure Opportunity Success Time Fear
World
Fear
Failure
Taking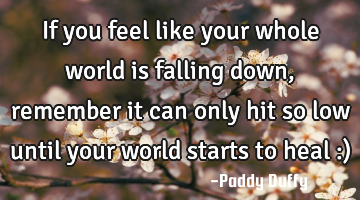 If you feel like your whole world is falling down, remember it can only hit so low until your world..
Change Confidence Truth Wisdom
World
Feel
Remember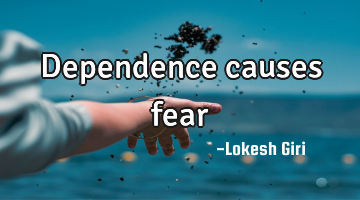 Dependence causes..
Fear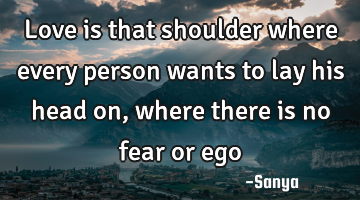 Love is that shoulder where every person wants to lay his head on, where there is no fear or..
Love
Fear
Head
Don't live in the shadow of fear, because fear might be the only thing stopping you from realizing..
Fear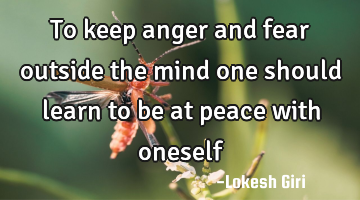 To keep anger and fear outside the mind one should learn to be at peace with..
Anger Peace Philosophy Short Wisdom
Mind
Peace
Keep
Learn
Fear
We humans fear the unknown, therefore the fear of being alone is the fear of..
Freedom Loneliness Relationship Short Witty
Being
Fear
Self
Alone
Fear is a double-edged sword. It can be used to your advantage, or it can be used against..
Fear