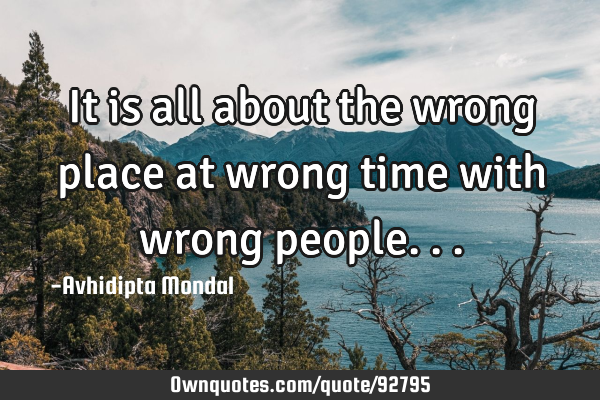 It is all about the wrong place at wrong time with wrong people... -Avhidipta Mondal
Published On: October 26th 2016, Wednesday @ 8:25:26 AM
Total Number of Views: 85
Categories: Life
More Quotes Like this
Don't waste time trying to be accepted by people that you cannot see in your..
Life Love Philosophy Relationship Wisdom
People
Time
Future
Trying
Rich are those who have time, and right people to spend..
Friendship Philosophy Short Time
People
Time
Spend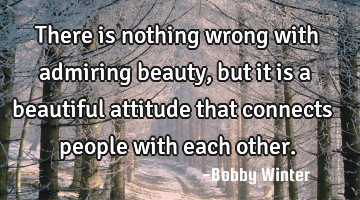 There is nothing wrong with admiring beauty, but it is a beautiful attitude that connects people..
Friendship Optimism Relationship Romantic
People
Beautiful
Wrong
Beauty
People say tough times test us, it might be true; but tough people test us all the time :)..
People
Time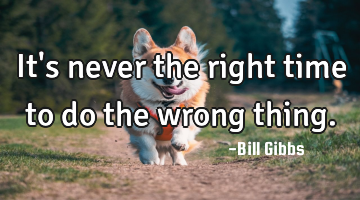 It's never the right time to do the wrong..
Faith Inspirational Leadership Life Success
Time
Wrong
Every time I give up on someone, I expect them to prove me..
Time
Give
Wrong
Expect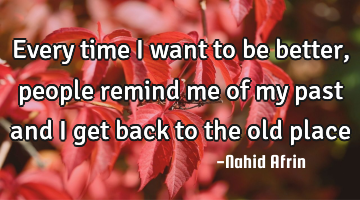 Every time I want to be better, people remind me of my past and I get back to the old..
People
Time
Want
Past
Place
There are three types of people: those who quit when they get hurt, those who take some time off,..
People
Time
Hurt
Happen