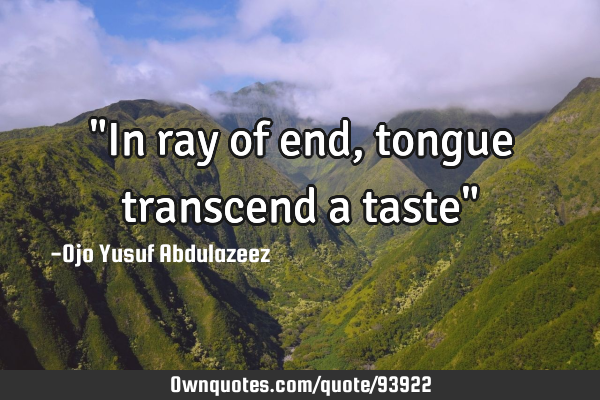 "In ray of end, tongue transcend a taste" -Ojo Yusuf Abdulazeez
Published On: November 14th 2016, Monday @ 2:58:13 AM
Total Number of Views: 71
Categories: Education Philosophy Religion Wisdom
More Quotes Like this
By controlling the tongue we control both what goes in and what comes..
Control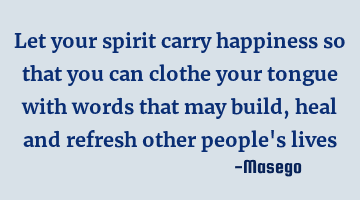 Let your spirit carry happiness so that you can clothe your tongue with words that may build, heal..
Change Funny Happiness Love Poems
Happiness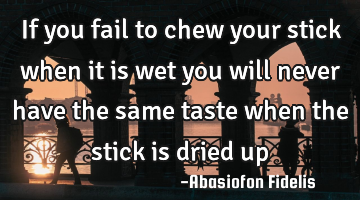 If you fail to chew your stick when it is wet you will never have the same taste when the stick is..
Fail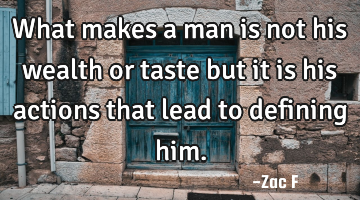 What makes a man is not his wealth or taste but it is his actions that lead to defining..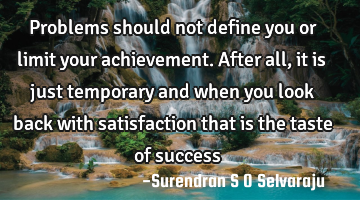 Problems should not define you or limit your achievement. After all, it is just temporary and when..
Success
Look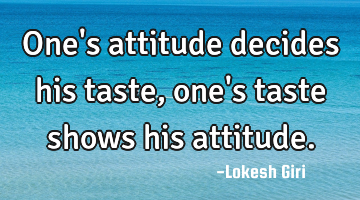 One's attitude decides his taste, one's taste shows his..
Tongue is to use only when silence is..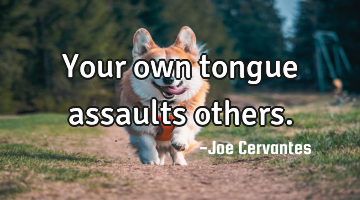 Your own tongue assaults..