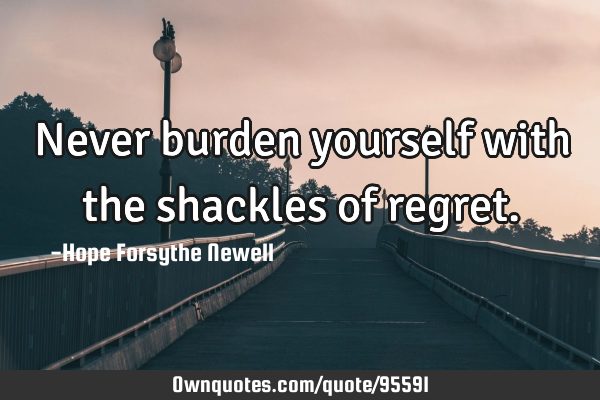 Never burden yourself with the shackles of regret. -Hope Forsythe Newell
Published On: December 04th 2016, Sunday @ 3:11:19 PM
Total Number of Views: 92
Categories: Courage Happiness Love Relationship Fear
More Quotes Like this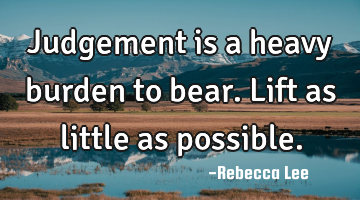 Judgement is a heavy burden to bear. Lift as little as..
Forgiveness Short Witty Wisdom
Possible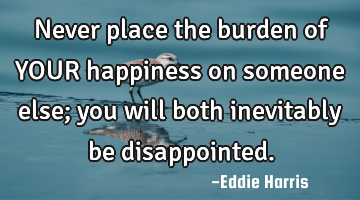 Never place the burden of YOUR happiness on someone else; you will both inevitably be..
Happiness
Place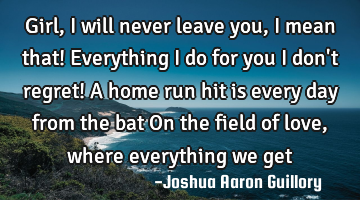 Girl, I will never leave you, I mean that! Everything I do for you I don't regret! A home run hit..
Freedom Happiness Love Peace Truth
Love
Day
Girl
Run
Home
We don't regret being kind to people but we make them regret losing our..
Love Relationship heart break falling in love
People
Being
Regret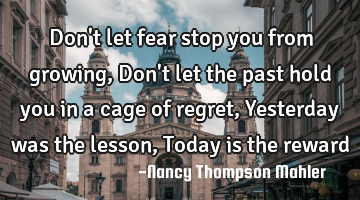 Don't let fear stop you from growing, Don't let the past hold you in a cage of regret, Yesterday..
Change Failure Forgiveness Hope Life
Stop
Today
Fear
Past
Hold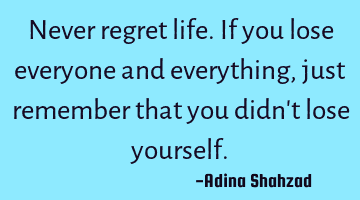 Never regret life. If you lose everyone and everything, just remember that you didn't lose..
Life
Remember
Regret