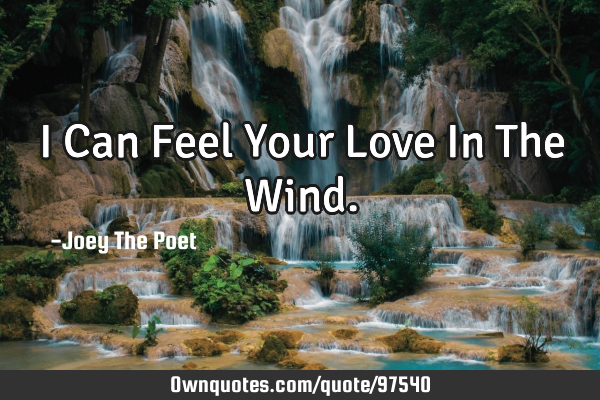 I Can Feel Your Love In The Wind. -joey the poet
Published On: December 25th 2016, Sunday @ 10:17:53 PM
Total Number of Views: 63
Categories: Short
More Quotes Like this
Love isn't just the intensity of emotion that you feel for the other person. Love is the ability to..
Love
Feel
Happy
Ability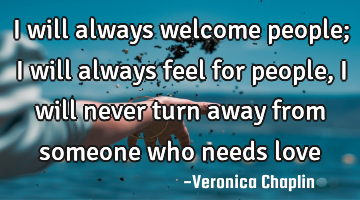 I will always welcome people; I will always feel for people, I will never turn away from someone..
Courage Forgiveness Heart Hope Inspirational
Love
People
Feel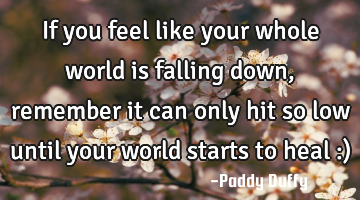 If you feel like your whole world is falling down, remember it can only hit so low until your world..
Change Confidence Truth Wisdom
World
Feel
Remember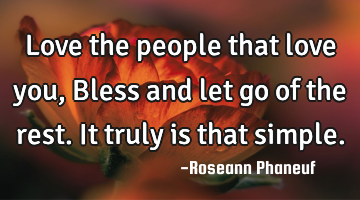 Love the people that love you, Bless and let go of the rest. It truly is that..
Desire Dreams Happiness Love Peace
Love
People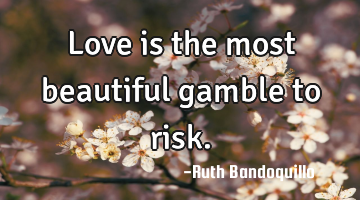 Love is the most beautiful gamble to..
Love
Beautiful