Man will always dwell in his sinful past forever, unless it is cleaned by the blood of Christ. -Joe Cervantes
Published On: January 01st 2017, Sunday @ 7:31:46 AM
Total Number of Views: 78
More Quotes Like this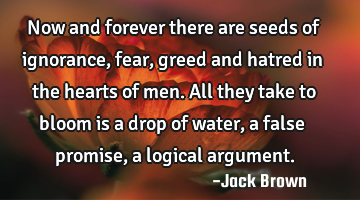 Now and forever there are seeds of ignorance, fear, greed and hatred in the hearts of men. All they..
Fear
Forever
Men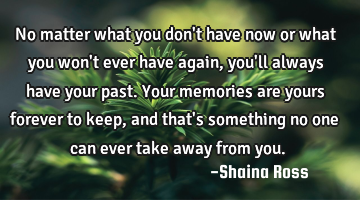 No matter what you don't have now or what you won't ever have again, you'll always have your past. Y..
Keep
Matter
Past
Forever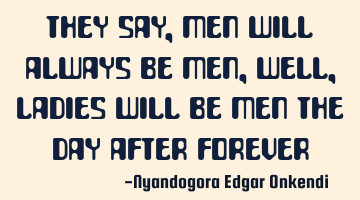 They say, men will always be men, well, ladies will be men the day after..
Day
Forever
Men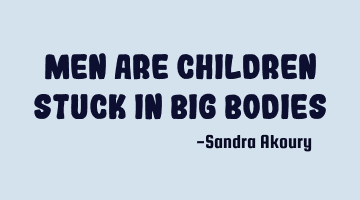 Men are children stuck in big..
Men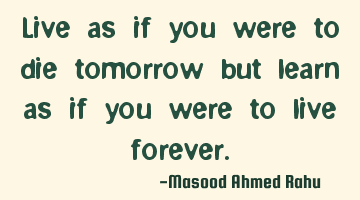 Live as if you were to die tomorrow but learn as if you were to live..
Learn
Die
Forever
Tomorrow
The most chilling realization is becoming aware that nothing is forever, there by appreciating and..
Day
Beautiful
Forever