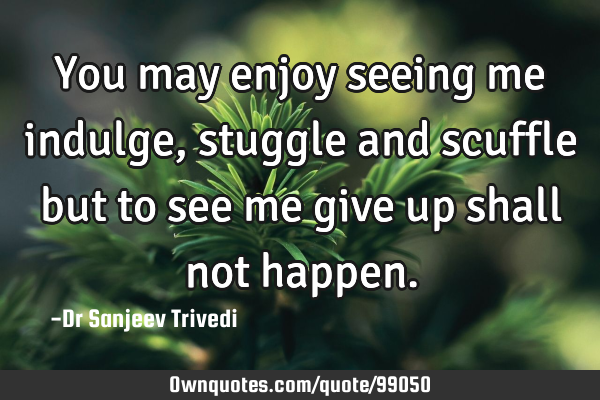 You may enjoy seeing me indulge, stuggle and scuffle but to see me give up shall not happen. -Dr Sanjeev Trivedi
Published On: January 09th 2017, Monday @ 7:03:58 AM
Total Number of Views: 77
Categories: Courage Goal Inspirational Optimism Patience
More Quotes Like this
Living is not about seeing, . It's about being. Silence and acceptance can give the answers we..
Failure Hope Inspirational Life Opportunity
Time
Being
Give
Living
Open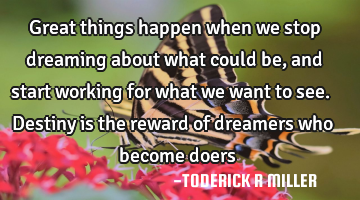 Great things happen when we stop dreaming about what could be, and start working for what we want..
Dreams Goal Inspirational Life Success
Want
Stop
Happen
Destiny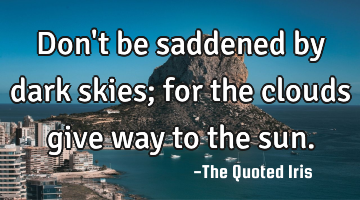 Don't be saddened by dark skies; for the clouds give way to the..
Inspirational Optimism Philosophy
Way
Give
Sun
Dark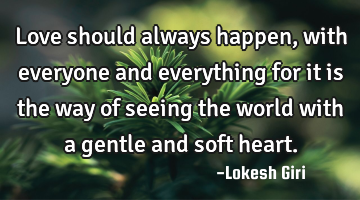 Love should always happen, with everyone and everything for it is the way of seeing the world with..
Love
World
Heart
Way
Happen
Having a good character is invaluable; it is the most precious gift you can give to the people you..
Love
People
Know
Give
Gift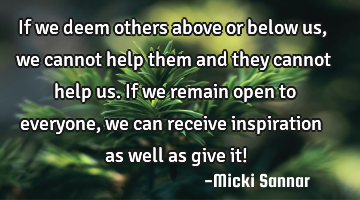 If we deem others above or below us, we cannot help them and they cannot help us. If we remain open..
Give
Help
Open
Remain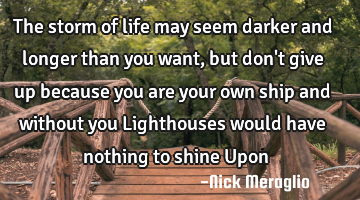 The storm of life may seem darker and longer than you want, but don't give up because you are your..
Confidence Desire Dreams Hope Inspirational
Life
Want
Give
Live like a candle, so that you can give light to the people who live in the..
Change Confidence Inspirational
People
Give
Light
Dark