Paper Quotes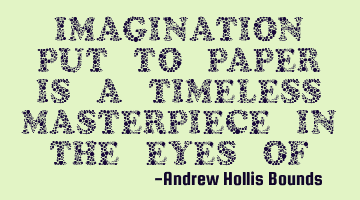 Imagination put to paper is a timeless masterpiece in the eyes of the beholder..
Life is like a roll of toilet paper, the closer to the end the faster it goes..
It takes a true writer to create something good, to inspire and help those who need it the most. A..
next