Permission Quotes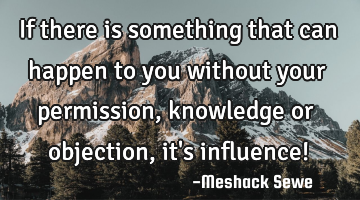 If there is something that can happen to you without your permission, knowledge or objection, it's..
Grace is not the permission of God to enjoy our attachment to sin. Grace is the power of God to..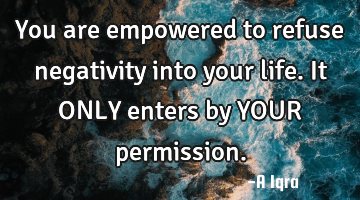 You are empowered to refuse negativity into your life. It ONLY enters by YOUR permission...
Your Life
next