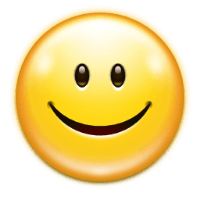 Erik G. Roscom
| | |
| --- | --- |
| Experience on OwnQuotes: | 12 Years 8 Months |
Erik G. Roscom Quotes
1-3 of total 3 Quotes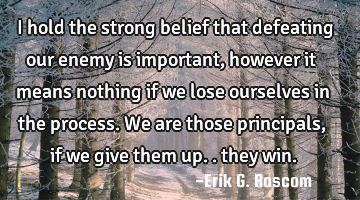 I hold the strong belief that defeating our enemy is important, however it means nothing if we lose..
Give
Strong
Hold
Win
Enemy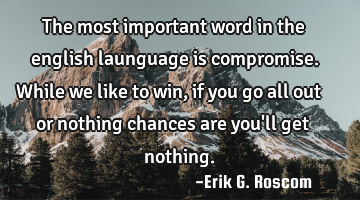 The most important word in the english launguage is compromise. While we like to win, if you go all..
Courage Life Philosophy Politics
Win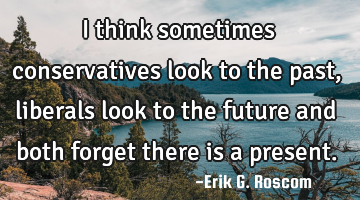 I think sometimes conservatives look to the past, liberals look to the future and both forget there..
Life Patriotism Philosophy Politics
Think
Look
Future
Past
Forget
next