Obey Quotes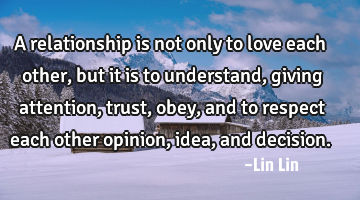 A relationship is not only to love each other, but it is to understand, giving attention, trust,..
Each Other
To Understand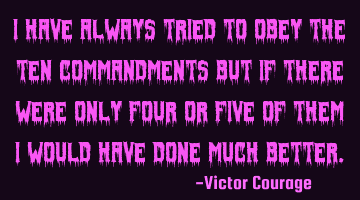 I have always tried to obey The Ten Commandments but if there were only four or five of them I..
Truth is, very few people really want to hear from God. If they did, they would obey....
next