Search Quotes
If you search for an excuse you will always find one...
Is God in a Temple? Is God in a Church? Is God in a Mosque? Continue your Search When you get to..
The search for knowledge requires effort...
Your brain has the answer somewhere in there, let us help you search!..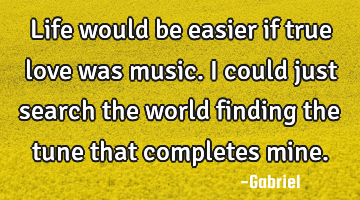 Life would be easier if true love was music. I could just search the world finding the tune that..
next