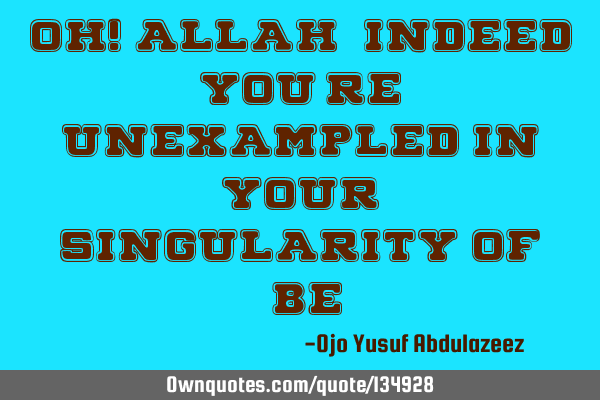 Oh! Allah, indeed You're unexampled in your singularity of "BE" -Ojo Yusuf Abdulazeez
Published On: May 26th 2018, Saturday @ 3:09:26 PM
Total Number of Views: 28
Categories: God
More Quotes Like this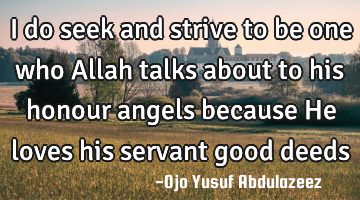 I do seek and strive to be one who Allah talks about to his honour angels because He loves his..
Seek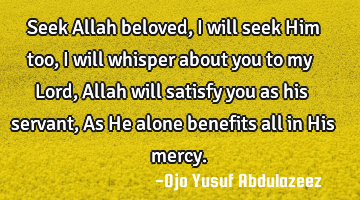 Seek Allah beloved, I will seek Him too, I will whisper about you to my Lord, Allah will satisfy..
Alone
Seek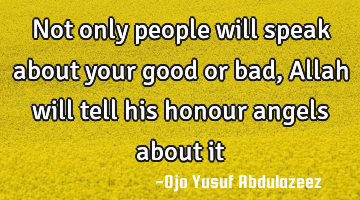 Not only people will speak about your good or bad, Allah will tell his honour angels about..
People
Bad
Speak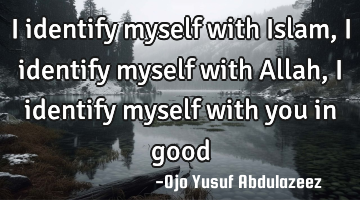 I identify myself with Islam, I identify myself with Allah, I identify myself with you in..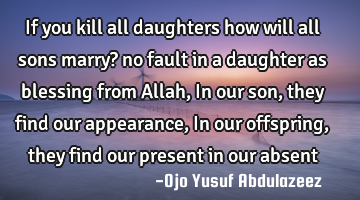 If you kill all daughters how will all sons marry? no fault in a daughter as blessing from Allah, I..
Find
Present
Kill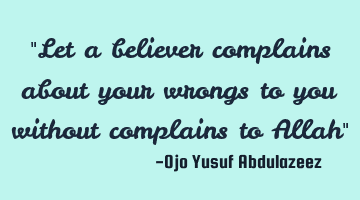 Let a believer complain about your wrongs to you without complaints to A..