Music Composers Are Deities , Music Directors Are Angels & Musicians Are Divine Messengers ! -Vivek Sahney
Published On: March 01st 2019, Friday @ 4:34:06 PM
Total Number of Views: 13
Categories: Music Philosophy
Keywords: Music
More Quotes Like this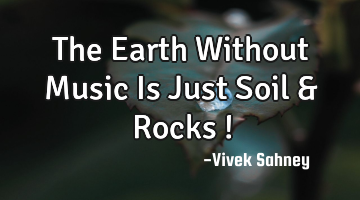 The Earth Without Music Is Just Soil & Rocks !..
Earth
Music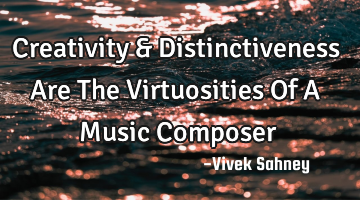 Creativity & Distinctiveness Are The Virtuosities Of A Music C..
Creativity Inspirational Music Philosophy Truth
Music
When We Sing Or Play An Instrument Under The Spell Of Our Emotions , That Is Divine !..
Play
Categorizing music by genre may be inaccurate and outdated , but who will update or correct it ?..
Music
Correct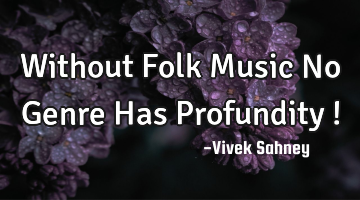 Without Folk Music No Genre Has Profundity !..
Music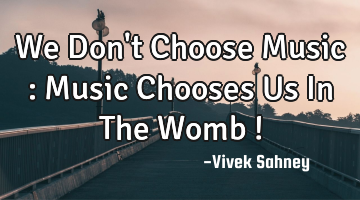 We Don't Choose Music : Music Chooses Us In The Womb !..
Life Music Philosophy One liners
Music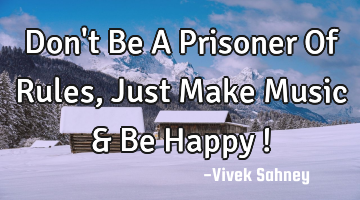 Don't Be A Prisoner Of Rules , Just Make Music & Be Happy !..
Happy
Music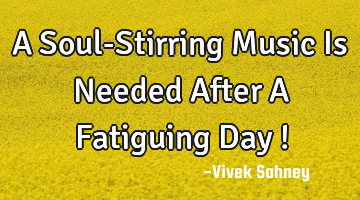 A Soul-Stirring Music Is Needed After A Fatiguing Day !..
Inspirational Love Music Philosophy soul
Day
Soul
Music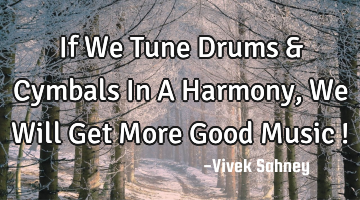 If We Tune Drums & Cymbals In A Harmony , We Will Get More Good Music !..
Music
Just blindfold your eyes , listen to your favourite music of different genres – you will feel..
Inspirational Love Music Philosophy Wisdom
Feel
Different
Music
Listen